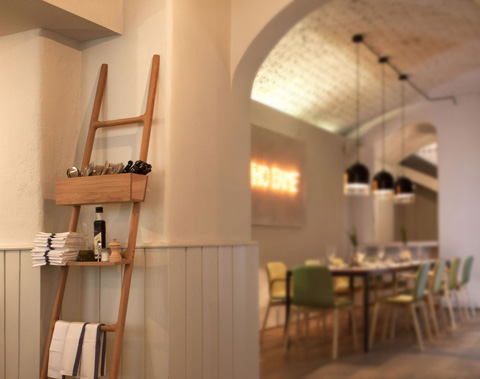 While surfing the web I stumbled upon the work of SmithMatthias, a London-based design studio of Jack Smith and Gemma Matthias. One of their creations, designed for Discipline, is called Tilt – a beautiful timber ladder designed to store and display objects.
I'm always on the lookout for smart and beautiful storage solutions, and when I find something I like I simply must write about it.
As you already figured it out I really like Tilt. I like it for its simplistic design and craftsmanship, and of course because it can be used almost anywhere around the house as a multi-functional piece of furniture – bedroom, bathroom, living room, home office, you name it…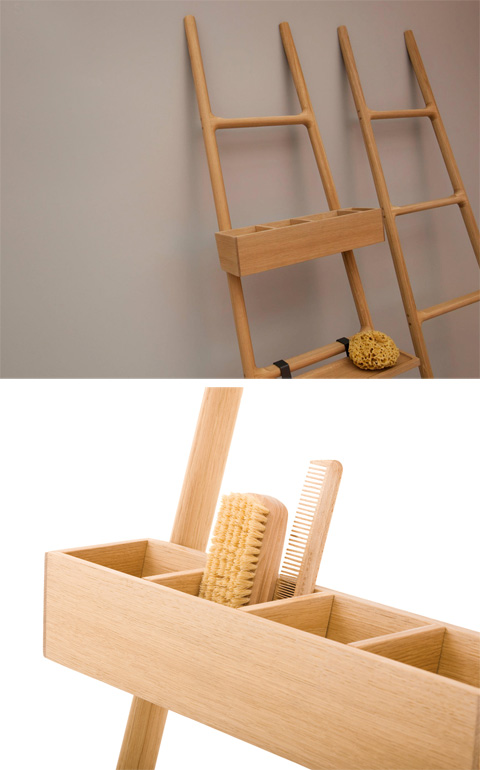 Tilt is completed with a range of accessories such as shelves, bags and hooks. This way it can hold towels and garments, kitchenware, pens and stationery, or become a coat hanger or valet tray.
Measures: L. 1920 mm -W. 475 mm -H. 32 mm -Weight: 3.1 kg.