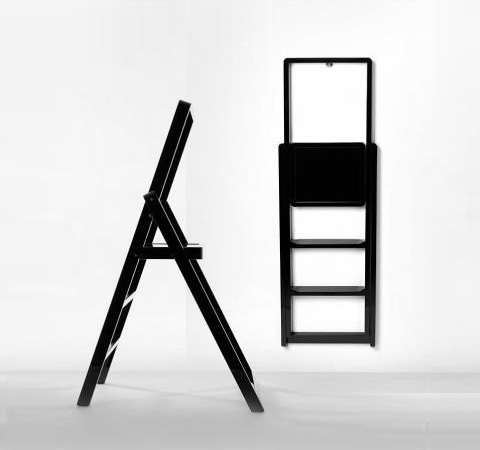 Leave it to the Swedes to take something ordinary like a step ladder and transform it into a piece of furniture you would consider hanging on your wall. Industrial designer Karl Malmvall created a functional yet beautifully-designed stepladder, so now you can change a light bulb or reach for that top shelf in style and comfort.
This stylish step ladder is not meant to be hidden in the closet. When not in use, it can be folded flat and hung on a matching wall peg.
Made from lacquered Birchwood in three high gloss colors: black, white, and red. Dimensions folded: H 4′ 4″, W 1′ 6″, D 2″. Ladder weight: 26.5 lbs. Weight limit: 250 lbs.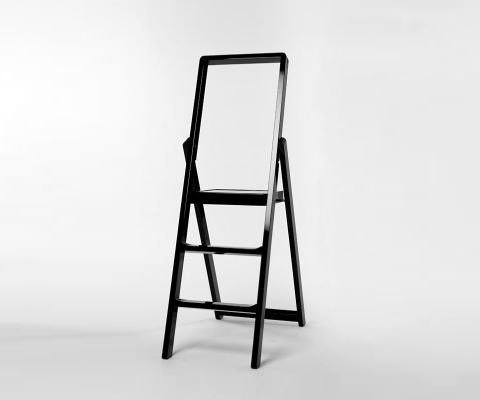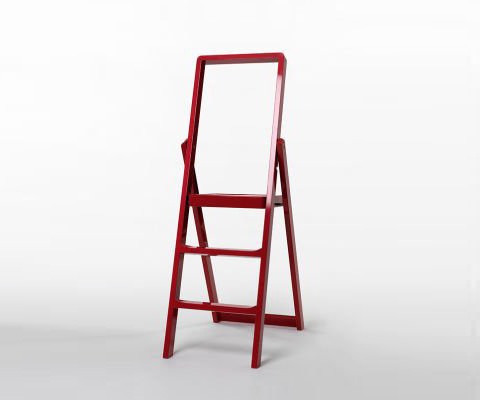 Designer: Karl Malmvall for Design House Stockholm.
Buy This Item