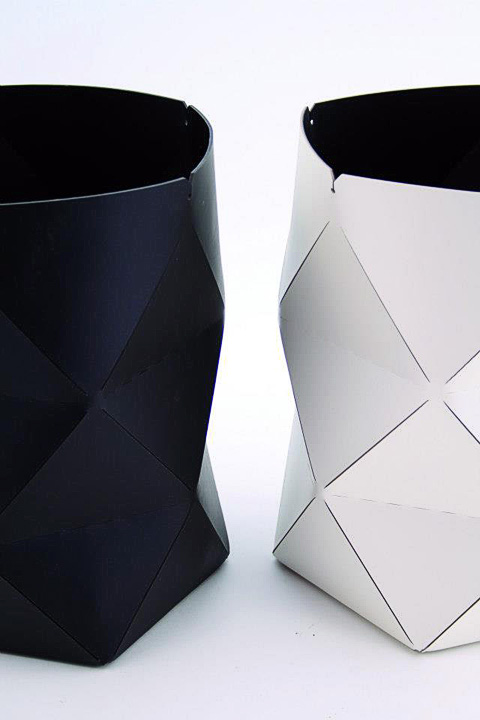 The Euclide bin and Ovo basket by Pinetti use recycled leather offcuts to construct strong, striking (and functional) multi-use storage containers. They are both available in pearl white, metallic taupe, metallic black and coral orange.
The Euclide is an overall cylinder that has a slight geometric fold in the surface thanks to deep scoring in a diamond pattern. The container comes flat packed and users get the satisfying job of folding it all together.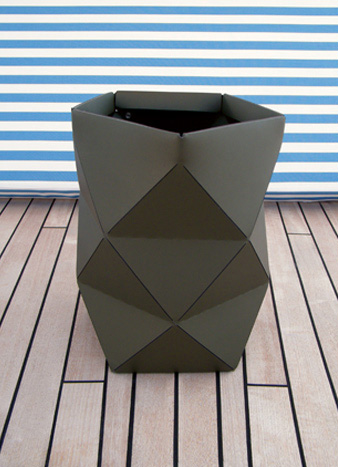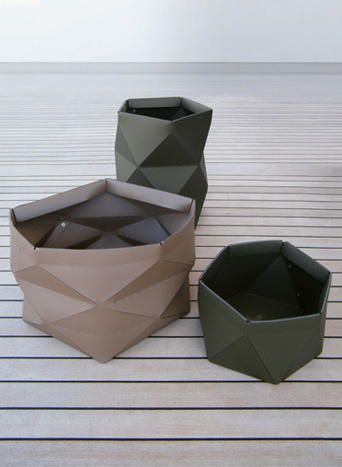 Ovo by contrast has a slightly more classic look, with tan leather straps and metal studs. Both have that pleasing light-but-strong feeling that natural materials and sensible construction bring.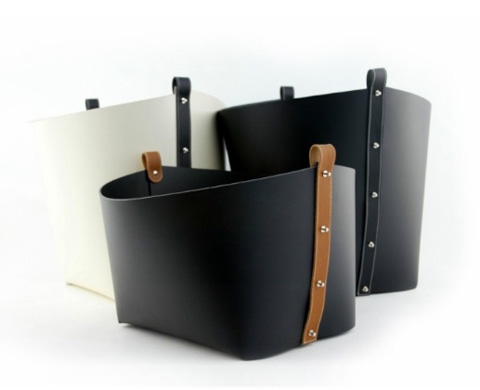 Of course they are perfect for all of your standard basket jobs – loo roll, magazines, dog toys etc, but we also envisage some more sexy tasks for these leather lovelies. Try serving baguettes from Euclide, or using Ovo as a kick-ass bike basket.
Whatever you choose to do with them, be sure that the sustainable manufacture and built-it-yourself element are bound to please.
Dimensions: Euclide – 26.5cm x 35cm, Ovo – 43 cm x 27 cm or 43 cm x 37 cm.
If only more waste products could be recycled to look so damn good.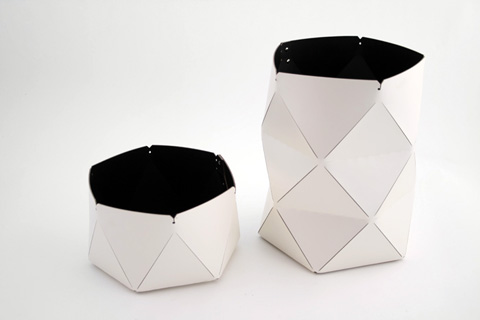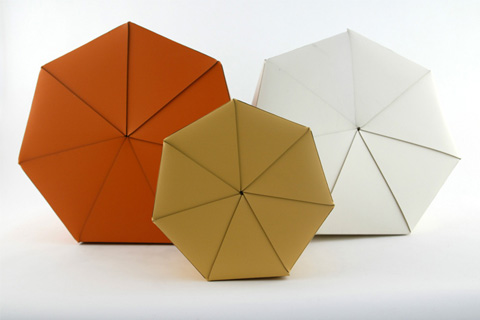 Designer: design 4P1B Studio for Pinetti.