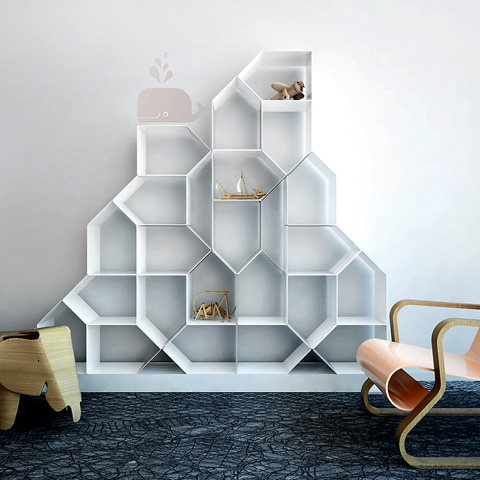 It is pretty possible that one of the first things you begun to draw as a little child were houses. You know, these super simple structures consisting of two – almost – parallel vertical lines and two more meeting each other on the top, forming the triangular roof. Being officially an adult since a few decades now, this uber simple design still manages to totally move me and in fact rock my world. Perhaps cause there is in fact no place like home in the world. Additionally perhaps there's nothing like a child's interpretation of the adult world. I've been so happy to be seeing lately, this simplified structure representing a house, incorporated in magnificent design. Like the Citybook bookcases, modular and flexible shelving design suitable for all kind of spaces.
Citybook is designed by Antonella Di Luca and Iosa Ghini Associati, who joined their forces under the name Mr. Less & Mrs. More, founding their company in 2012, focusing on creating a new collection for home living with love.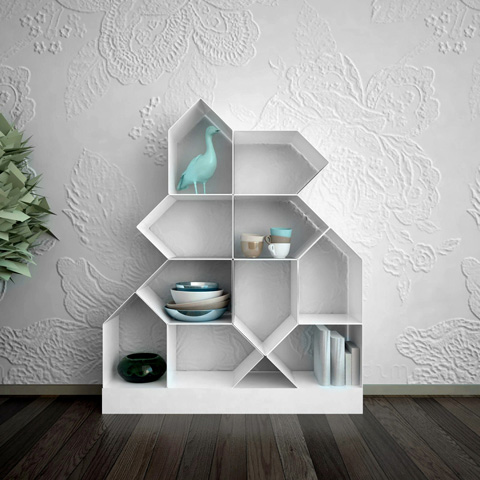 Citybook is in fact a new interpretation of House book, made from sheer iron, which was designed for a single book. It comes in small, medium and large versions, including respectively 10 houses and four bases, 22 houses and seven bases or 32 houses and 10 bases. It can also be fully customized according to individual needs and tastes.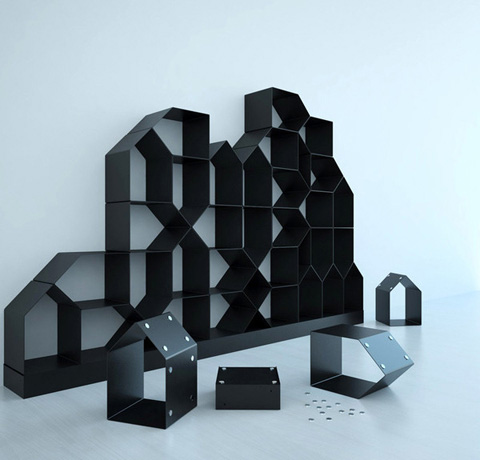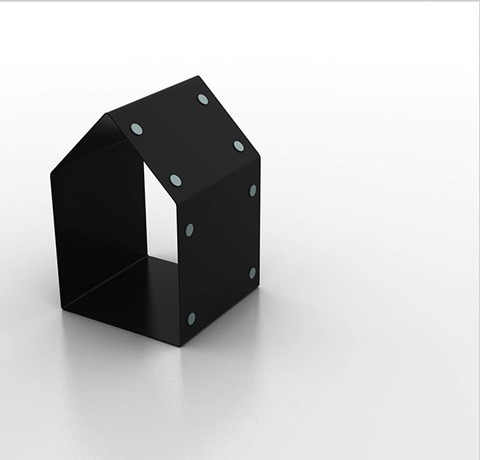 Modules and bases can be purchased and arranged as one wishes, either choosing among the proposed compositions or going ahead with one's design vision.
The modules are linked together by small magnets, which offers endless possibilities and total freedom. Isn't it absolutely brilliant? A playful approach to a piece of furniture originally consisting of a collection of vertical and horizontal lines. I truly adore the proposed small version. This "x" formation close to its base is just such a lovely surprise.