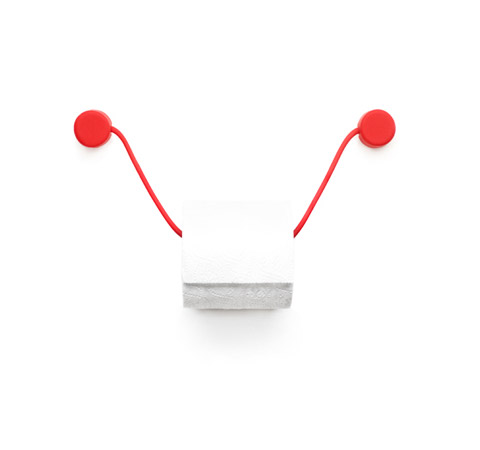 Made of nothing more than a line, a magnet, and two brackets, the Hanging Line is an example of a design that includes only what is necessary and does exactly what it is supposed to do. The Hanging Line is a wall-mounted magazine and towel holder as well as a toilet paper roll holder. It was also designed with a special hook that can be attached to brushes or hand-held mirrors you may want to hang, too.
In the middle of each line is a magnetic catch that can be separated to quickly slide another role of toilet paper on. Available in Ferrari Red, Matte Black, and Porcelain White, this minimalistic storage solution will add a bit of humor to your bathroom.
Simple design like the Hanging Line makes its mission clear, it just works.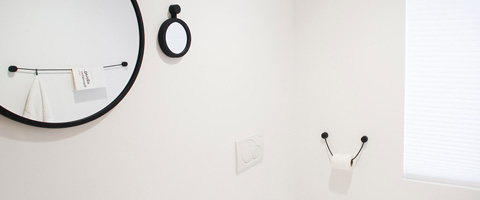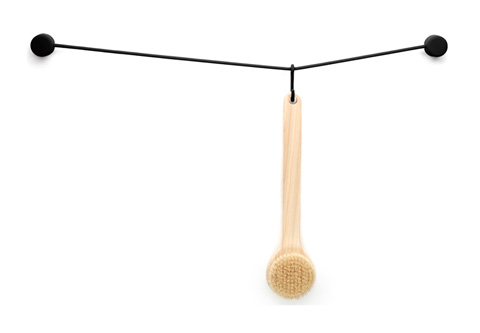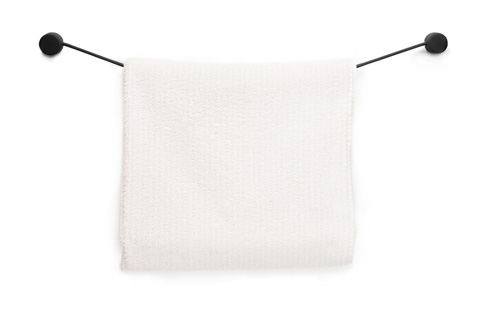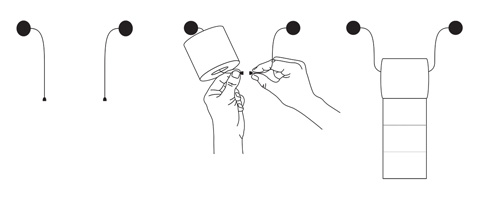 Designers: Josh Owen for Kontextur.
Photography: Michael Wilson.