Do you ever think of a dustpan and broom as having any kind of artistic or aesthetic value? They're just household cleaning tools, that's it, right? Well, even the objects we tend to think about least can be designed brilliantly—such as the Sweeper & Dustpan by Polish designer Jan Kochanski.
This duo is designed minimally but you can tell that Kochanski thought for a long time about how it should look—there seem to be no stray ideas. The sweeper is made from beechwood with horsehair bristles and fits perfectly into the dustpan when unused.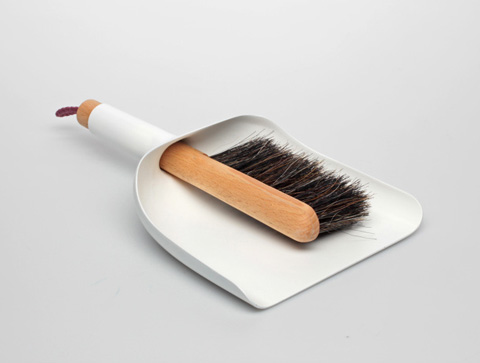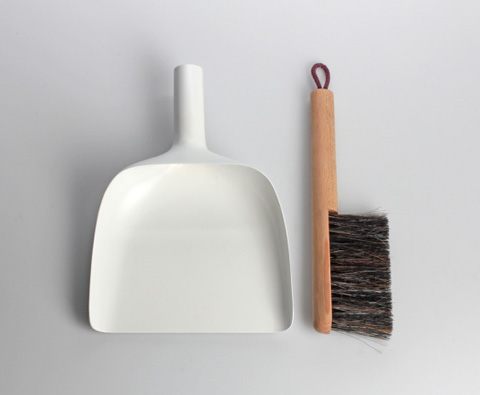 The best feature of the starkly white dustpan is the fact that Kochanski designed it as a funnel. Instead of sloppily dumping the dust, fallen food, and other floor-bound bits of refuse into a trash can, you can pour the waster through the open-ended handle. Kochanski redesigned it for flow.
This is an example of how the best design is actually as little design as possible. Thanks to Kochanski, we can acknowledge that our most mundane household supplies are still worthy of a little bit of good design, too.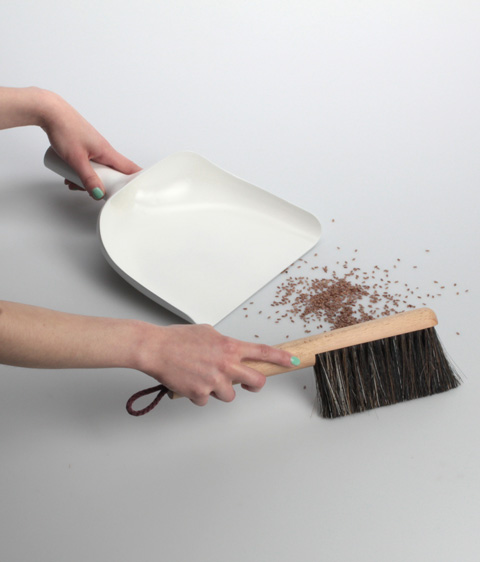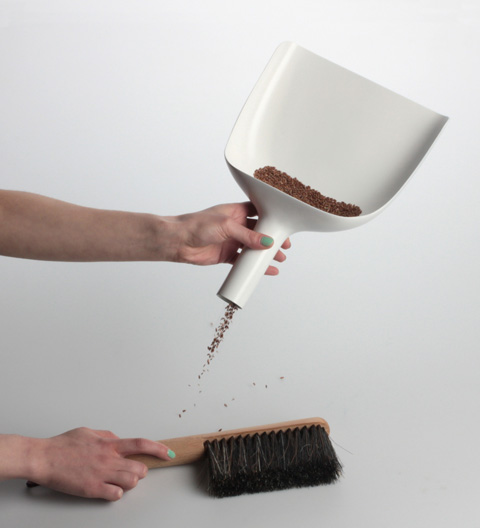 Photography courtesy of Jan Kochanski.