Lincoln Kayiwa definitely got it right re-designing the traditional clothing rack, if we do say so ourselves! As a 30-something designer originally from Kampala, Uganda, he is armed as a Master of Arts graduate from the Aalto University School of Arts, Design and Architecture. Wielding his well-founded art sword, it allowed him the creative know-how to build this work of dual fashion and function art.
Bursting onto the scene in vibrant yellow, the DINO clothing rack definitely puts a fresh spin on an classic piece. Clothing racks are usually found made of stark metal with very little appeal as it pertains to visual, but KAYIWA wanted to change that vision – and did so by implementing a 3D concept.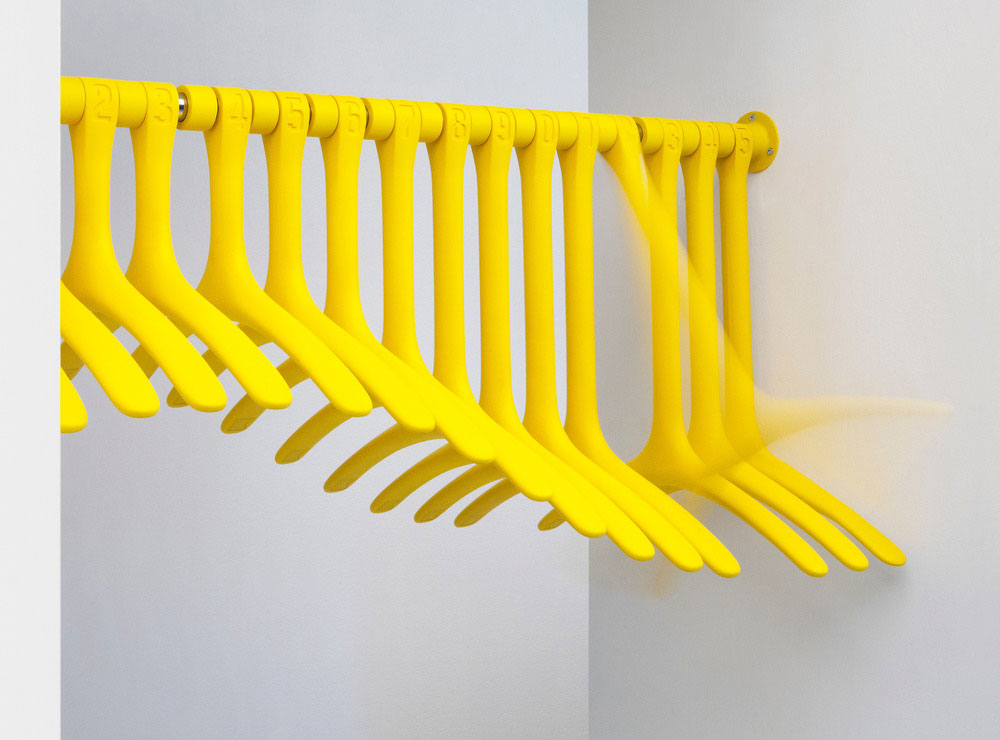 Whether you are looking for straight, wavy or the module design, DINO comes in these 3 versatile options to suit everybody's needs. And although the model shown is a ray of sunshine yellow, Dino also comes in 7 other colors including: black, blue, green, orange, red, violet and white, and can be customized to embrace the color palette of the customers choosing.
Oh, and let's not forget about the upper and lower space for the shoe collectors, the hat lovers, the practical scarf and gloves "accessorizors" …and any other variety therein.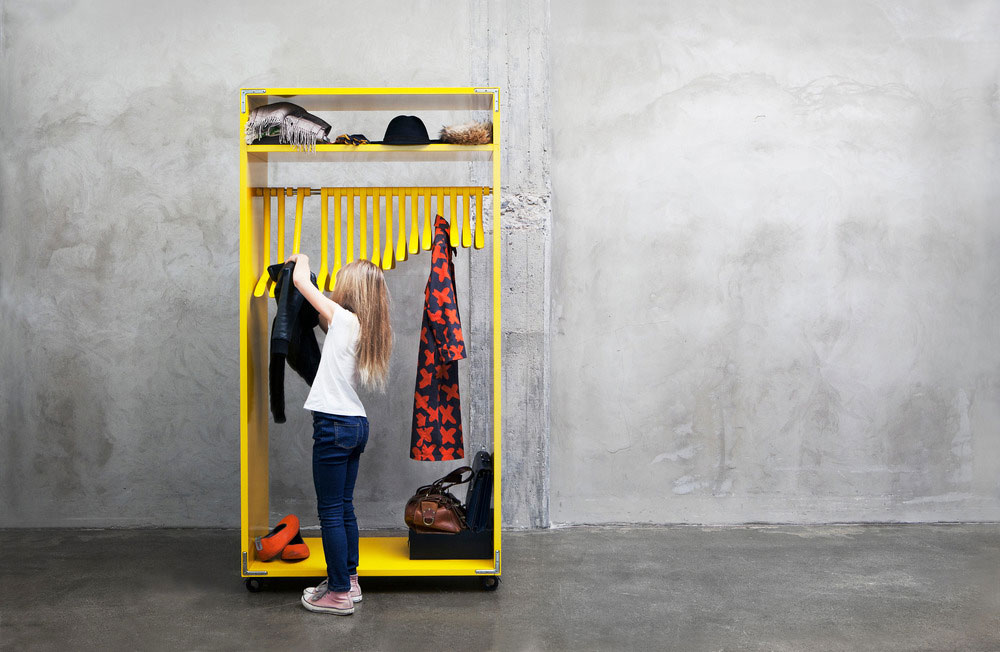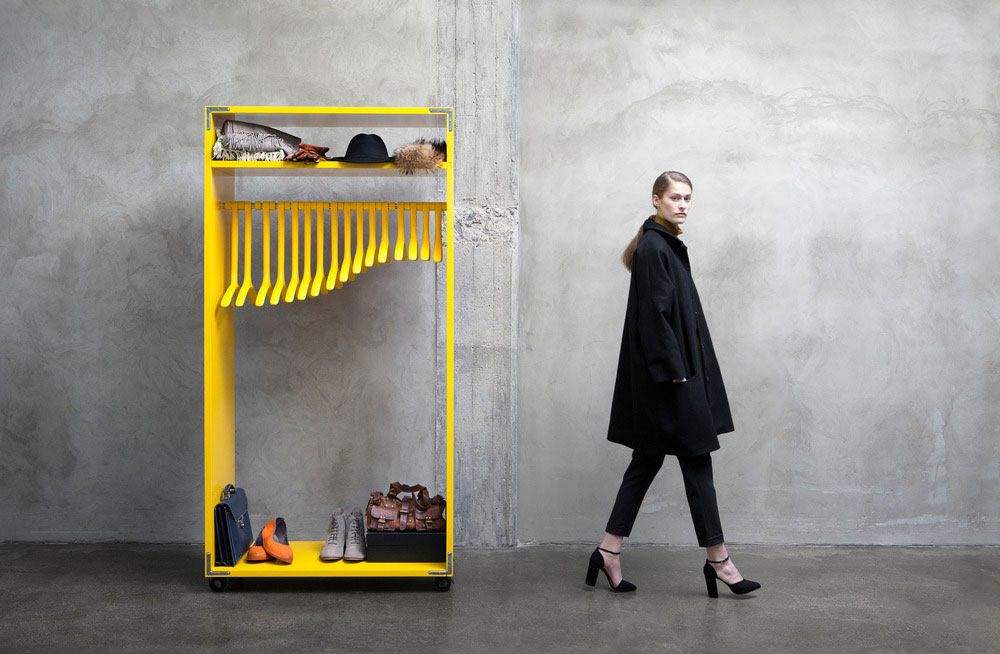 It should be noted that this high fashion, high function piece does not overlook the sustainable values that are so important to all KAYIWA products, and as such, the hangers are produced in numbers only sufficient enough for demand.
This sustainability is also backed by functionality as the hangers have the capacity to move smoothly along the electro-polished steer bar, and can be removed front to back or side to side, allowing for easy access to your clothing. In addition, the hangers can be made for various heights, allowing for longer items to be suspended higher or lower as needed.
Whether you have a small condo that requires a little extra clothing storage space, or are a business owner that wants a free-floating clothing rack for client coats or to display your personal fashion brand, the DINO clothing rack adds the perfect splash of color to any space, while keeping your items organized and in easy reach for adults, children and wheelchair users alike.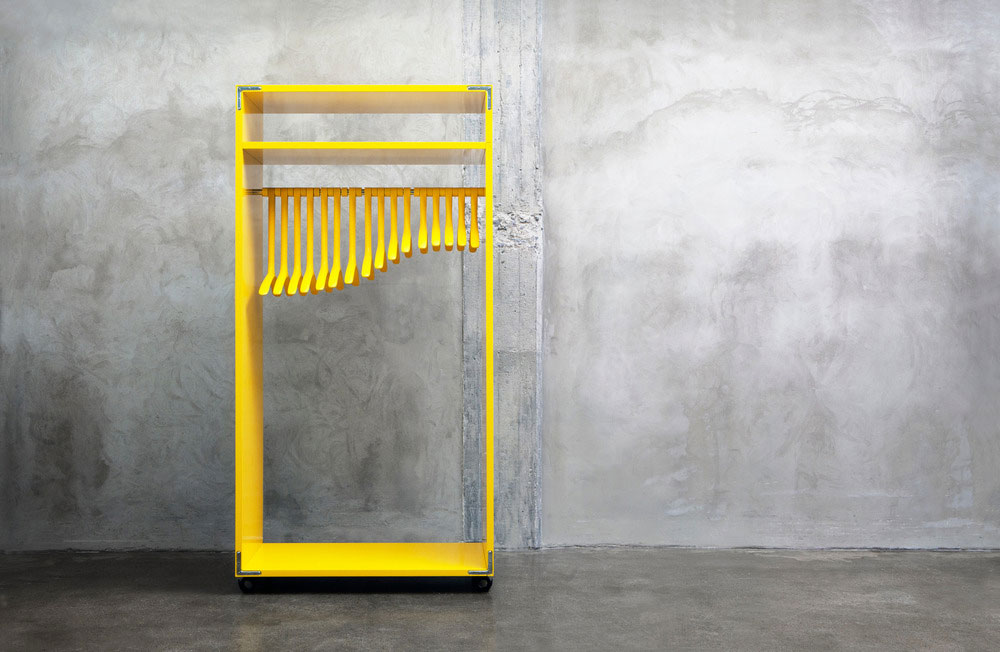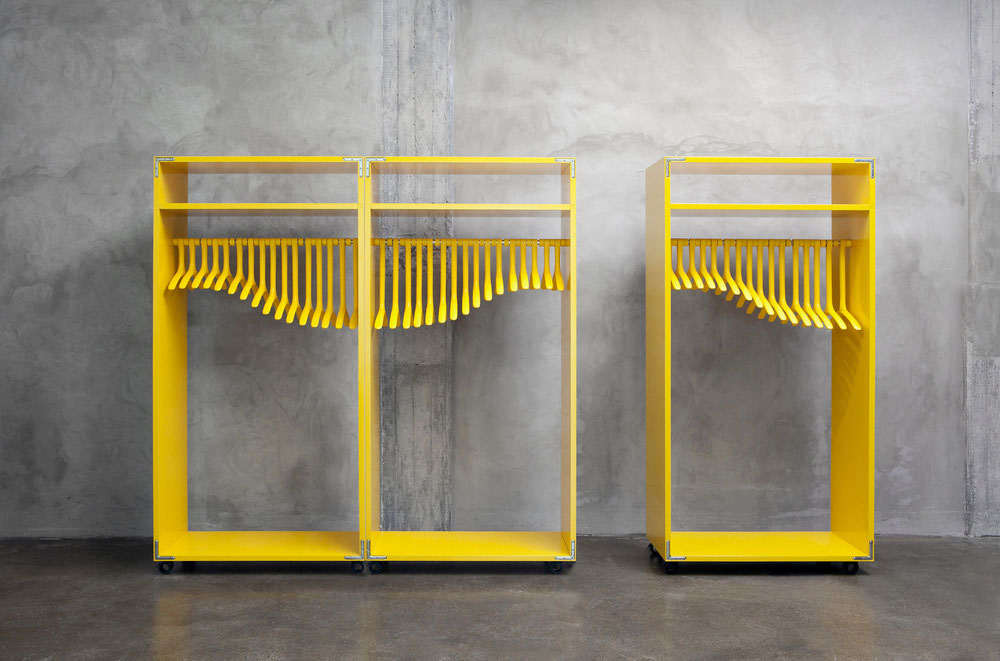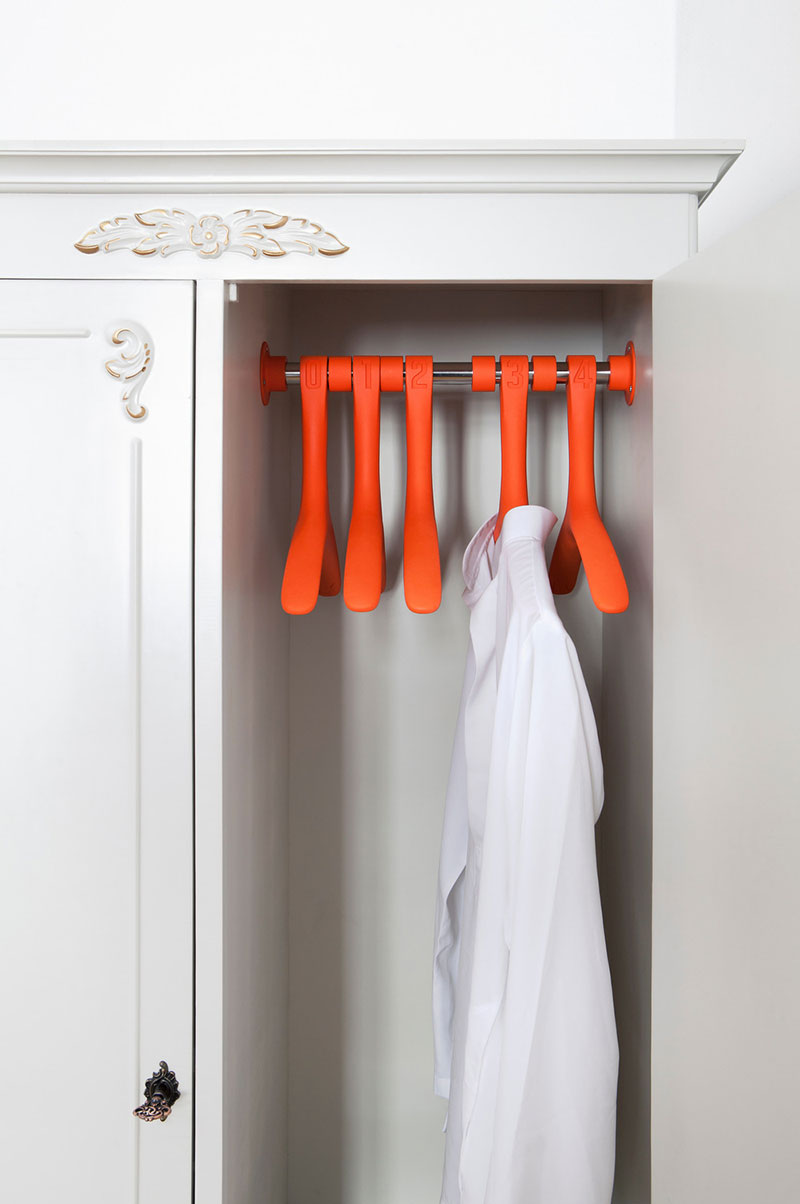 Design: KAYIWA
Photography courtesy of KAYIWA