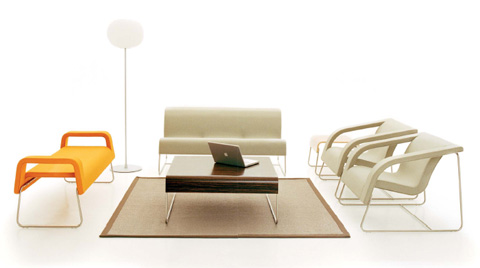 This eco friendly products series by Formway is called the pli series. A fluid design concept has been carefully translated into each piece within this eco friendly products series, resulting in an engaging furniture series of iconic standalone pieces.
The pli series eco friendly products are efficient and compelling in both form and material. A combination of a plywood shell and brushed stainless steel leg frame, providing a visually lightweight aesthetic, achieving both comfort and strength.
Formway pli design concept investigated the use of environmental materials whilst focusing on aesthetic simplicity. The eco-friendly plywood timber is sourced from sustainable plantation grown timber, the upholstery foams are CFC free water based and the items in general are designed for extended product life with the use of minimal materials. Simple and beautiful.