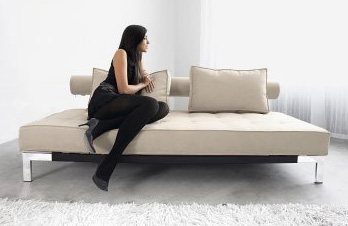 The Lounge furniture Daybed Deluxe is stunning. This elegant piece of furniture is perfect for lounging with your friends or just relaxing at the end of the day.
Perfect for your bedroom if you're looking for some privacy or your living room for entertaining guests and friends. The Daybed Deluxe lounge furniture will create a trendy chic look anywhere you place it.
This gorgeous piece of furniture is versatile as it is comfortable; prop-up one end of the mattress so you could relax with a good book or sit back on the bolster-style backrest for an intimate conversation with a close friend.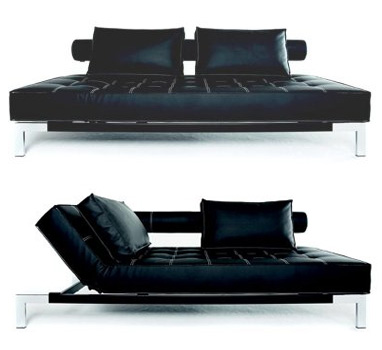 Available in great colors, all you have to do is choose between the sand and brown, soft durable and easy-to-clean micro fiber upholstery or the black sleek vinyl with white top stitching.
Buy This Item