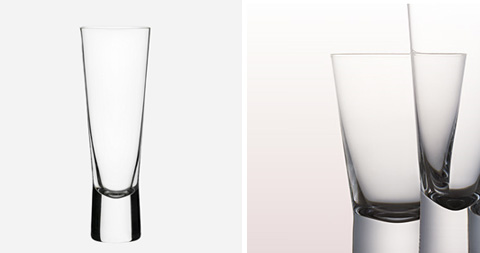 Celebrating a memorable event with a glass full of bubbly Champagne creates an elegant atmosphere full of sophistication and charm, so why not give it a little modern twist with the Aarne mouth blown glasses from Iittala.
Designed by Finnish glass designer and decorative artist Goran Hongell, the Aarne Champagne glasses are distinguished by their parabolic curves and substantial, weighted base. I love the way where these unique Champagne glasses present a modern take full of character on the common flute Champagne glass with its delicate, slim stem.
The Aarne collection includes a cordial glass, cocktail tumbler, single and double old fashions, a highball, glasses for champagne and red wine, and a pilsner, along with matching pitcher.
Buy This Item