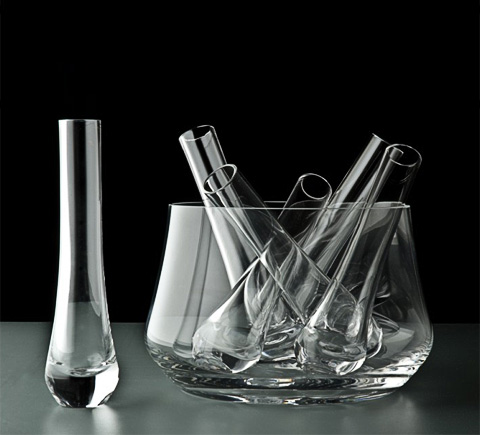 The Nice On Ice glassware set is a set of six unusual slim beakers and a matching ice bowl in matching glass. By letting the glasses sit together in the ice, Nice On Ice prevents dilution of your preferred tipple, chills it nicely, and creates a piece of decoration in itself.
The set is that much nicer than your usual ice bucket, by using a delicate statement material, and contrasting the states of matter involved – solid glass, melting ice, and liquid drinks. The shapes hark back to the chemistry lab, albeit a little more sexy.
The fact they are all transparent adds to the overall design appeal. By nesting the six together inside the ice bowl (which is also reassuringly sturdy), the set brings a real ceremony to drinking,
It also lets you celebrate the liquor of choice, by making it visible, and will please connoisseurs, as there is no watery pollution in your beverage. We recommend of course that Nice On Ice is used at parties and gatherings – to start off the proceedings, or to announce a nightcap.
Whatever its good for, it's not for using alone!
Dimensions; Bowl 14,2 cm D x 11 cm H. Glasses 1,2 cm D -16 cm H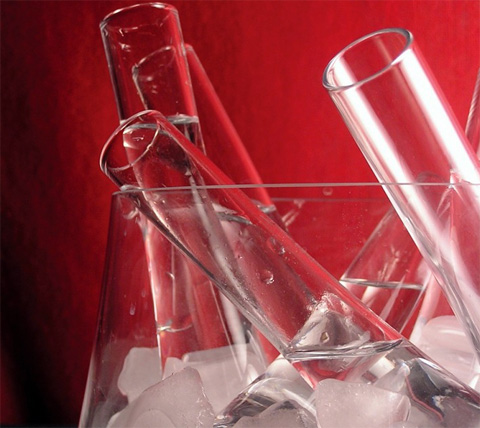 Designer; Katherine Krisek for Covo