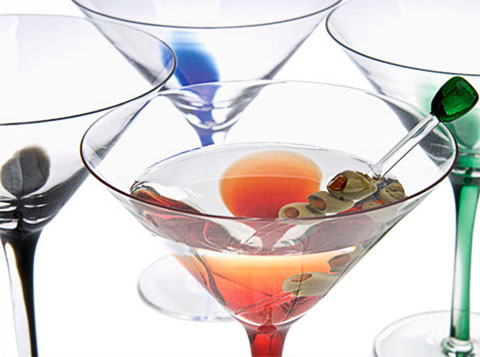 Since one can never have too many wine glasses and since I'm personally a fan of mixing and matching, here is another set of stylish designer glassware for you to choose from. A set of four, carrying a surprisingly delightful color splash in the glass bottoms and stems, designed to look equally beautiful before and after serving wine, martini or Champagne in them.
Coral red, emerald green, electric blue and black splashes seem as if paint has been spilled in them creating an entertaining visual effect.
Your drink will never look the same again. You can distribute them to your guests according to their personal preferred colors, while creating an inviting table setting in an easy effortless way. They'll bring the best out of everyday simple white plates, while they'll playfully combine and mix with other colorful plates.
You can chose from flute to wine glasses or a set of martini glasses. Or maybe you just take them all…
Constructed of mouth blown glass, each set of four comes with a gift box. Either for a gift to yourself or your friends, they'll be part of many beautiful dinners under candle light or perhaps the shining stars during warm summer nights.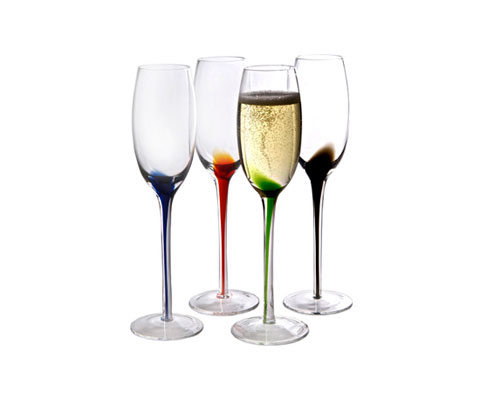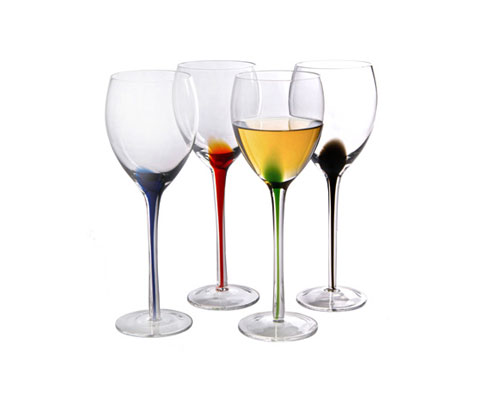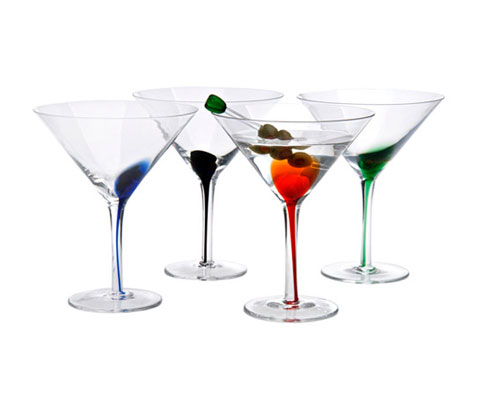 Buy This Item