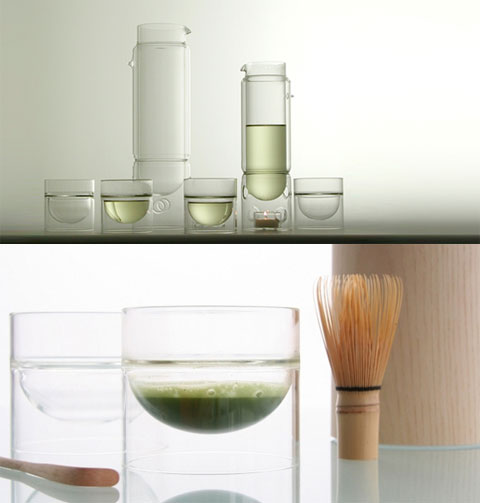 Extraordinary in a very elegant way is the glassware line "float" designed by molostore, handcrafted by master glassblowers in the Czech Republic from the finest borosilicate glass.
Simple forms, clean lines and thermally resistant, this brilliant design brings aesthetics and functionality in perfect marriage.
The glassware line covers a wide range, from tea cups to red wine glasses, to martini, to liqueur glasses, to champagne and pilsner flutes, to bowls and tea lanterns.
Their suspended bowl certainly brings another dimension to the experience of drinking. While the liquids' color is reflected on the table top, they appear somehow… magically held within the transparent, thin walls of the bowls. Who doesn't want a little magic to spice up the ordinary? I happily say yes.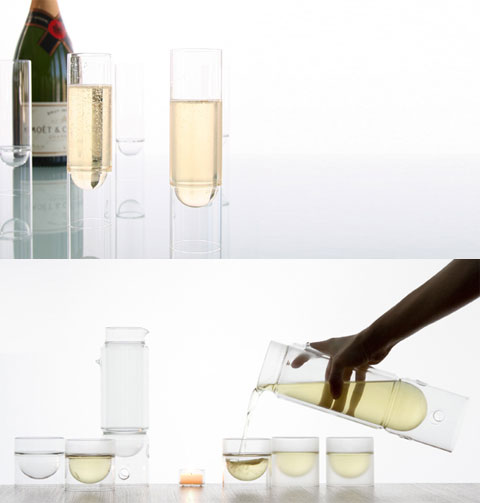 To add to their distinct appearance, functional design plays an important role in this glassware line. One can comfortably hold a steaming hot as much as an icy cold drink in hand, without temperature affecting the hands.
Quite convenient indeed. And what about the usual rings made on the table top when a chilling drink is served? You can easily forget about them and instead of caring about sous-verre and cleaning after, you and your guests can simply enjoy the refreshing look of small beads of condensation accumulating on the underbelly of the bowl.
I' m looking forward to summer nights with cool champagne filling the flutes, while strawberries rest in the floating bowls till they are eaten. Who ever despised the good life? ; )