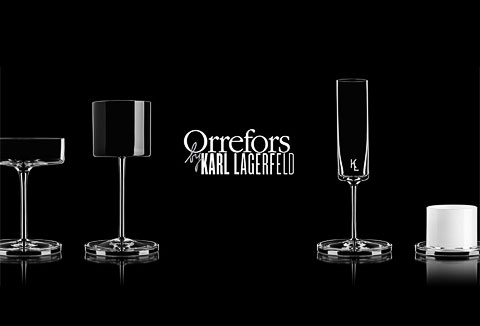 What if Haute Couture stopped characterizing only clothes and also jumped on home accessories, like your glass line for example? In that case, wouldn't you just love having a set of champagne flutes designed by the remarkable Karl Lagerfeld? The world wide famous designer has re imagined these classical, traditional pieces, which with Holiday season on the way, are ready to be the protagonists of many elegant drinking scenes, filled with sparkle literally and metaphorically.
Karl Lagerfeld is known for his boldness and exquisite design. These champagne flutes are no exception to his rules. Totally reinvented and revolutionary, they feature straight sides and clean lines that float above a graceful stem. As shown in the video below, they are artfully mouth blown by the finest craftsmen, paying attention to the tiniest of details.
Speaking of which, the two glass set features a discrete KL monogram and comes with a supremely practical and highly beautiful characteristic: matching coasters made of glass.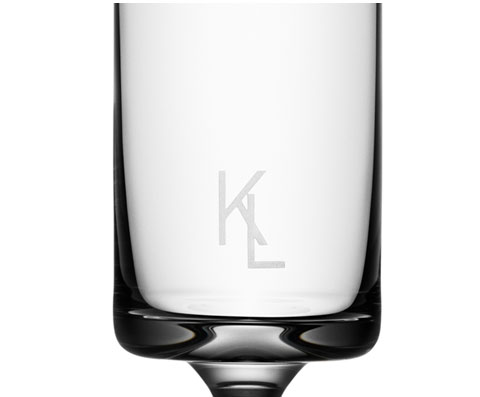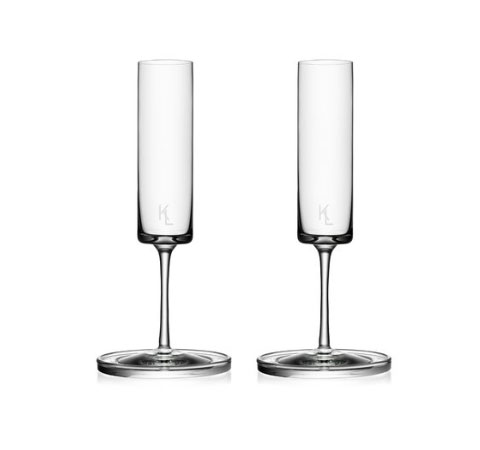 The set of matching champagne flutes measuring 6.9 x 22.9 cm, with their accompanying coasters comes in a super elegant black gift packaging with a copy of a Karl Lagerfeld drawing, making it a unique item to offer as a present. Whether to yourself, your loved one, these newly wed friends of yours, or simply just someone you know will appreciate magnificent design and quality as much as you. In case you are planning to purchase them during this holiday season, do plan ahead as delivery date may can be between 11 to 14 business days after placing order.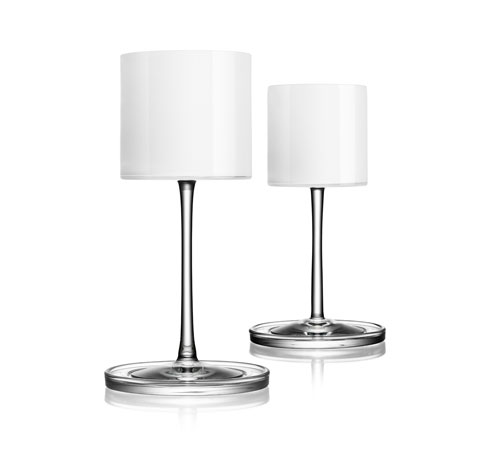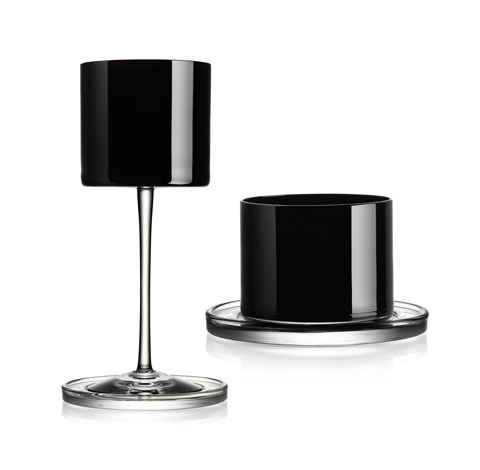 Buy This Item