When I first saw the Carat glasses, my reaction was "WOW, I want one!". Created by Lincoln Kayiwa of KAYIWA studio design – a Finish based studio- the glass collection offers a new, exciting and super stylish way to enjoy your favorite drink. The glasses have an irresistible diamond shape and a pointed vs. flat base. This means that when you rest the glass it lays on an angle- a design element that truly sets it apart.
The Carat glassware have an equiangular and equilateral polygon form. When inclined the shape of the glass increases the surface of the liquid that is exposed to air. This exposure significantly enhances the aroma of the beverage, a factor which is especially important for wines and liquors.
The Carat collection also includes a matching wine bucket that can hold a standard and extra-large bottle, creating the perfect set for when you want to entertain. (The wine bucket can also be used as an exotic flower vase).
The glasses are exceptionally designed and each glass can rest on any of its flat planes. If you give the glass a gentle tap it will spin on the central cone- again, a great way to release the aromas within the drink. Each Carat glass is hand made in Riihimäki, Finland and is available in several colors and finishes.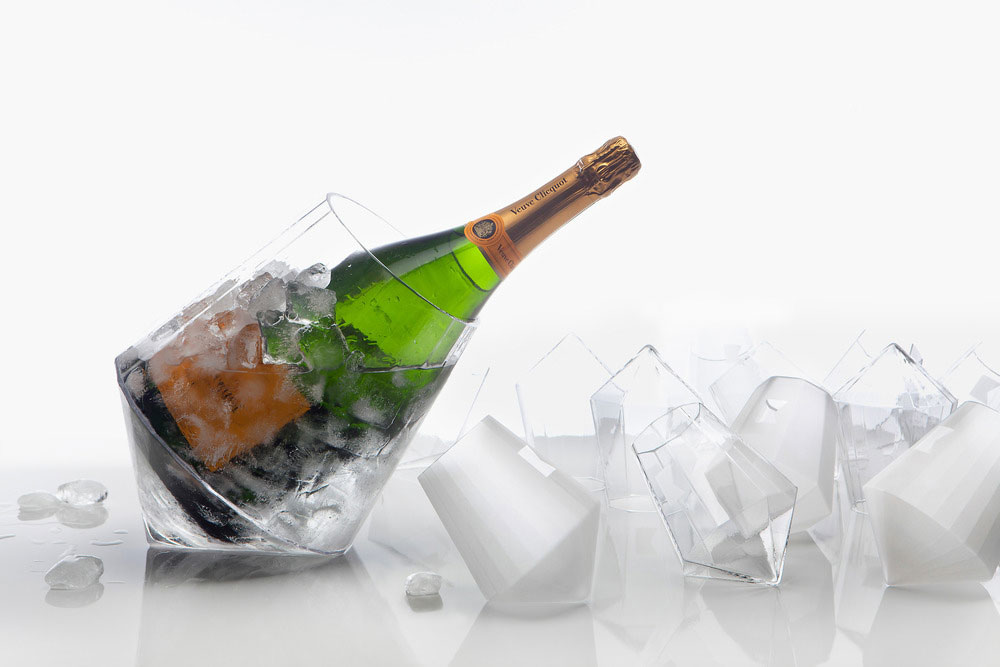 Design: KAYIWA
Photography: KAYIWA