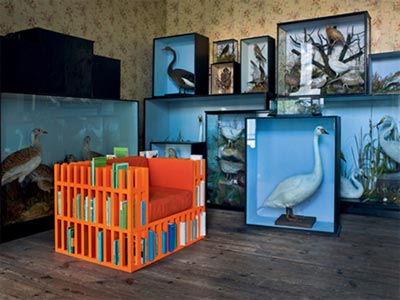 I have always collected books and as a result i am constantly on the lookout for book cabinets and shelves. La Bibliochaise by Italian design studio nobody&co., is a self-sufficient piece of furniture, both a chair and an ideal storage item for books.
This unique chair is perfect for book lovers where a library is always within reach; from now on i can stop using floors and stairs for stacking loads of books because this item contains 5 meters of book space. To get that extra comfortable lounging position, this chair is completed with a Bibliopouf – No way you're just sitting there with nothing to read.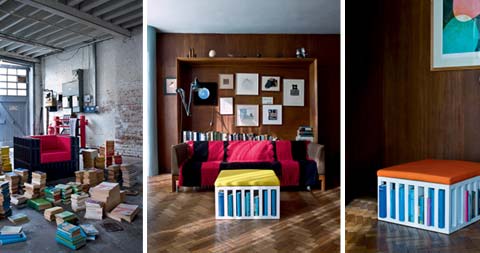 Available in three versions: Home, Plus and Glossy, this modern piece of furniture will add color as well as contemporary style to any room.