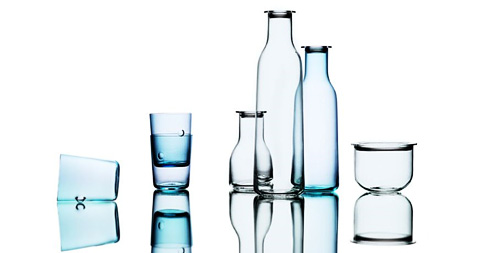 The award-winning Minima collection from Holmegaard is perfect for modern people who want well-thought-out functionality right down to the smallest detail and glamor in their everyday lives.
Tall and slender in proportions with pure and refined lines, this stylish glassware collection consists of six items: two bottles with lids, which can be used for wine, water, milk or juice and are slender enough to fit in the fridge shelves, water glass, wine glass and bowls. Available in clear and turquoise.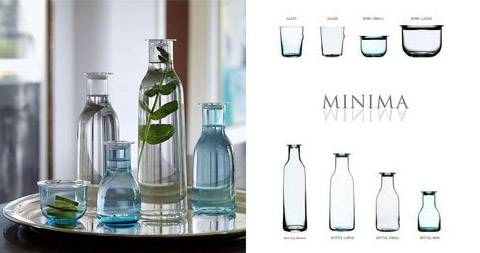 "The glasses are perfect for anyone who believes in the concept of compact living in modern city apartments, where everything has to be the genuine article and perform several functions. They are for people who do not want to compromise on quality, but insist on timeless design."
I love the subtlety in which contemporary design has been combined with ingenious functionality, as can be seen from the water glasses, which have knobs on the side, allowing the glasses to be stacked without getting stuck. Smart and beautiful.
Buy This Item