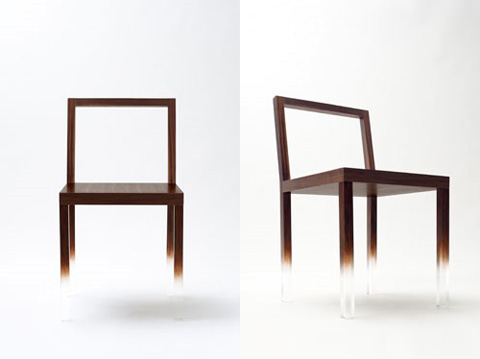 Using humor and beautiful craftsmanship, Nendo have created a chair that seems to float off the ground, and as with all good magic tricks, the beauty of this chair lies in its ability to make you embrace the illusion.
The chair is crafted of wood with clear acrylic legs specially painted in wood grain which gradually fades away, creating the illusion of a hovering chair. This enchanting illusion will work in any background and space leaving you with a feeling of whimsical surprise.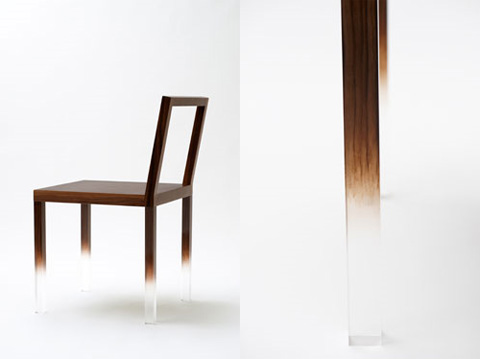 The trompe d'oeil Fade-Out chair by Nendo will be on display as part of a new exhibition entitled, 'Ghost Stories, New Designs from Nendo' this fall at New York's Museum of Art & Design.