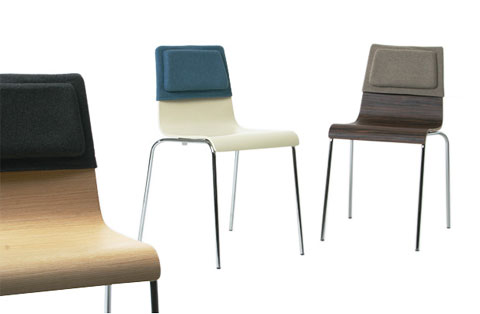 Blu Dot, the manufacturer of the 'Chair Chair' go a far as to claim that this is the perfect chair and say that their aim is to bring good design and good value to as many people as possible. The chair is made of bent plywood with chrome – plated steel base and legs, and is the ideal height for standard tables. There is a selection of 5 finishes and there should be a suitable color to suit most décor plans. One of the special features is that the chairs are easily stackable and can be stored away when not in use.
You can accessorize the 'Chair Chair' with 'Cozy Cozy', adding a dash of color and a little extra comfort. Lightly padded, woven-felt covers slip on but don't slip off are available in aqua blue, wheat, or charcoal.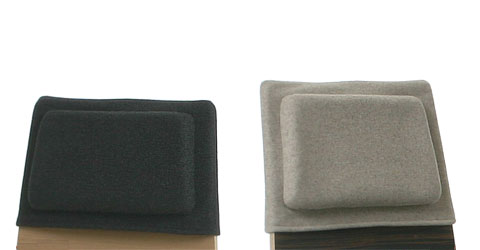 The chair is priced very reasonably and would look good in a modern dining room or could be used for extra seating for those unexpected guests. This item certainly provides a durable, table-height seating solution in a design that pairs cutting-edge technology with urban simplicity.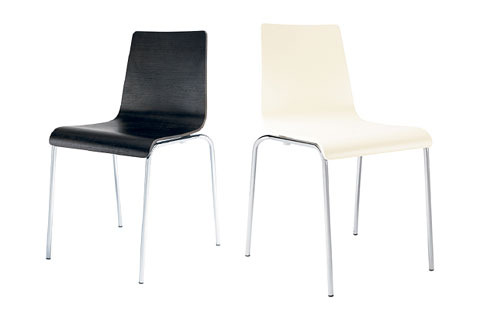 Buy This Item