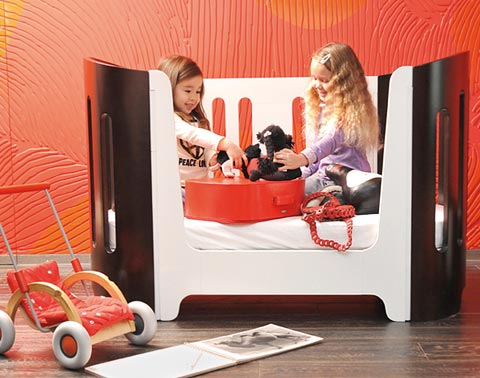 The Luxo Sleep, by Bloom, will escort your new born form the very beginning until the age of five. Hard to believe? This is exactly right, as this is a simple yet brilliant patent, designed to evolve with your baby as he grows to be a toddler and then a child. This stylish convertible crib features a patented adjustable side panel for easy access, it's easy to set up in under 10 minutes (no-tools-required) and a folding design for easy storage – no small parts to lose. It evolves from bassinet to crib to toddler bed, so once you've purchased it, you're worry-free for the next five years.
A new baby born… I bet anyone can feel the joy and excitement, the all around happiness and the never-ending desire to give him or her our very best, making sure all their needs are covered and that they are well taken care of. And what could be better than their crib, the place where they will fill comfortable, safe and snug while they dream of butterflies, zebras and moonbeams. And fairy tales. (OK, I just got carried away with 'Little Wing' there…)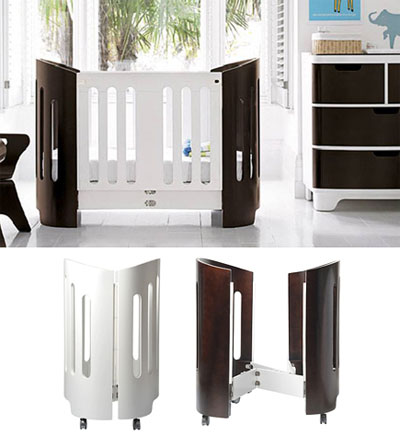 Have you ever imagined you'd be able to purchase only one bed in 5 years for your child? It seems a bit unreal, but it is so simple and smart, the basinet is evolving to a crib and a regular toddler bed. The major bonus – It is made out of a beautiful solid wood, giving the basinet a stylish look as well as the security of a sound bed. Sound bed for a sound sleep.
With all-around open slats maximize all-important air-flow and low voc baby safe finishes, formaldehyde-free adhesives, mdf-free, the Bloom Luxo Sleep is everything you need for the next five years. Evolving.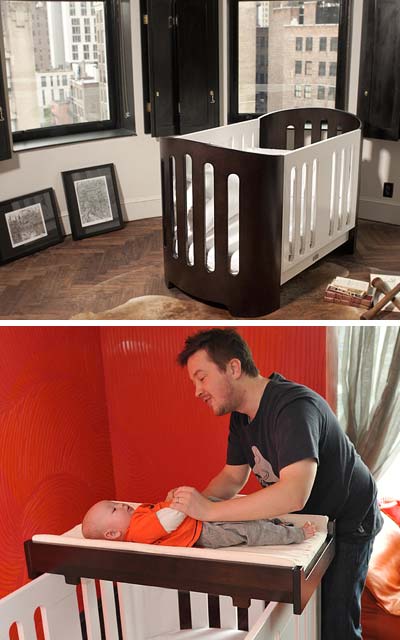 Buy This Item