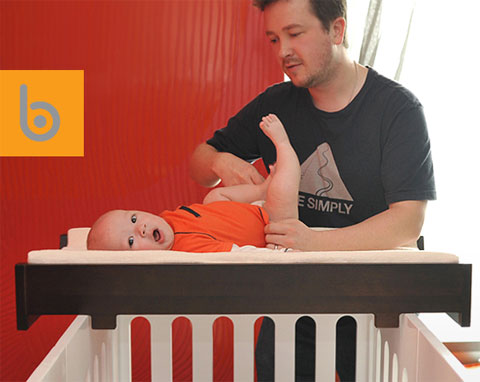 Remember we told you about the Luxo Sleep convertible crib? Well, this beautiful Change Tray from Bloom is yet another safe and invaluable item that will complete your baby's nursery. Changing nappies is part of every parents' routine, as simple as that. Bloom's Change Tray won't change the nappies for you, but it will make this particular job much easier, for a change…
Sometimes all we have to do is get the job done. We don't have to like it, we can't avoid it, we can try and postpone it but ultimately – babies need to be changed. Not the end of the world, of course, but not something we're excited to do either.
The unique design of this stylish Change Tray gives you a plush, secure place to change your little one. It has waterproof mat with organic and machine-washable plush terry cover for your baby's comfort, designed to fit most modern cribs, it is made of solid wood and has spacious, contoured styling.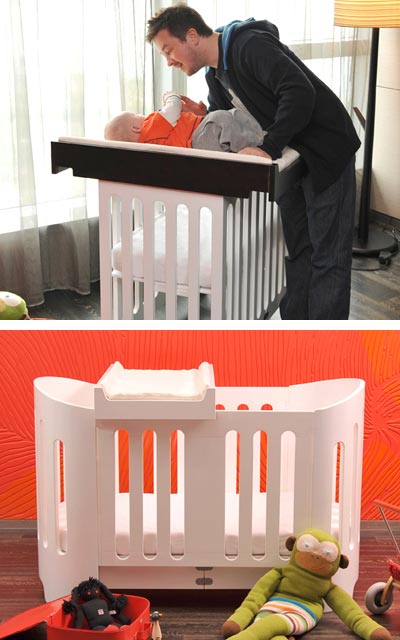 This could be a great gift to give to any new parent you might know, help them with their first steps in parenthood and allow them to enjoy this beautiful and safe changing tray. Don't be mistaken – experienced parents will also enjoy a great treat like this one. Simply makes it easier, for a change…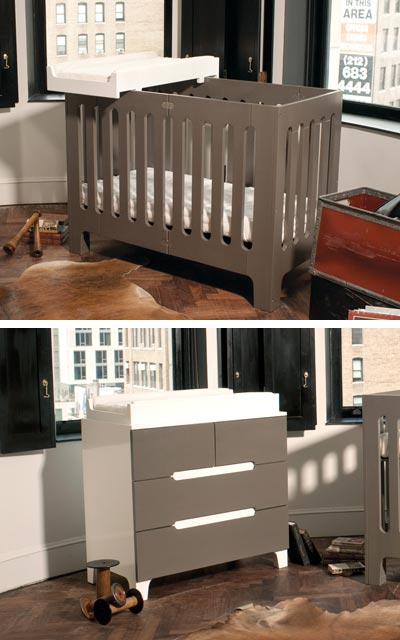 Buy This Item