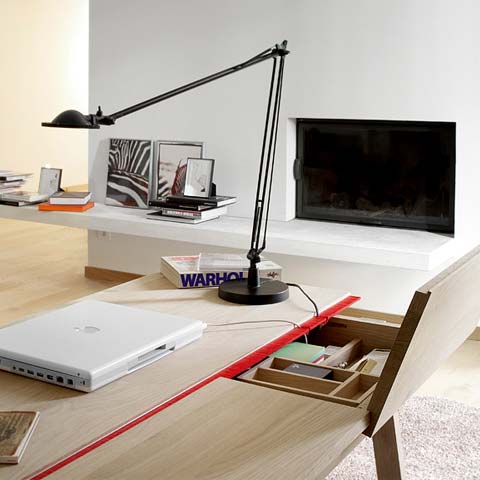 No matter how many systems I have tried to develop in order to keep my workspace clean and organized, I somehow always find myself surrounded by piles of stuff. I have a pile for my bills and my mail, I have a pile for documents I need for work, I have a pile for my sketches and to help save the planet – I also have a pile for recycling. In addition there are the pens, pencils, stapler etc and my good friends "the chachkes" (cute smurf doll, retro ashtray that holds my loose change, tin-toy airplane and an ILOVENY snowball).
Add to these all the cables that I use to connect my devices and you can see why I usually end up working with my laptop on my bed.
Samuel Accoceberry must have thought of me when he designed the Landa desktop. This desk has a very clever storage area. Beneath the front of the desk runs an open shelf that is very useful to hold all my papers and documents in a neat, organized way, so there's no need to dig for my passport or lose my home insurance info ever again.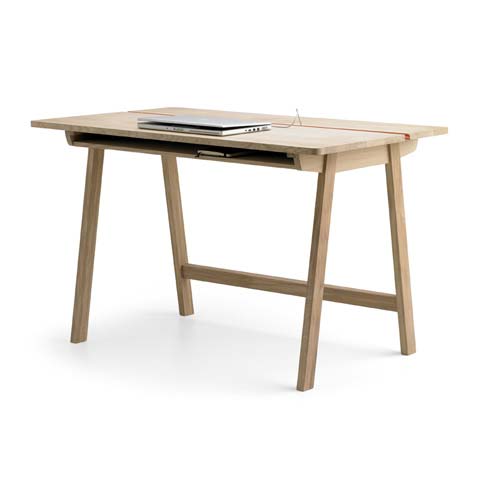 The back of the desktop itself is divided into two and lifts up to reveal a discreet storage compartment. This compartment holds specially designed trays that lift out, making them excellent for storing all my office supplies and mementos in an organized fashion.
The highlight of the design is the bright red line of bristles that run along the edge of the drawers and joints. Through them I can run all my wires and cables and at the same time they create smooth surface edges and also act as dust barriers.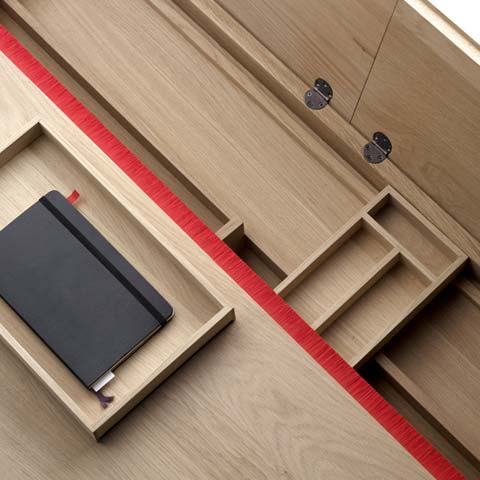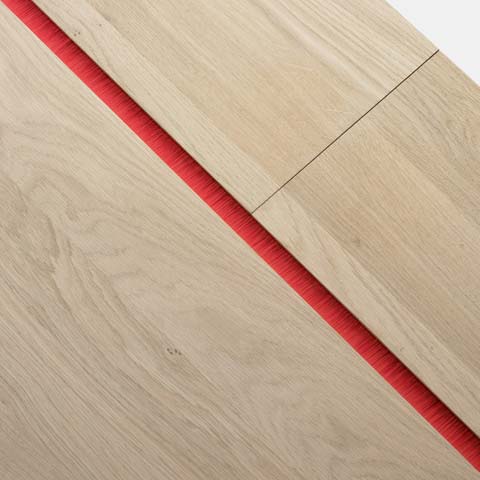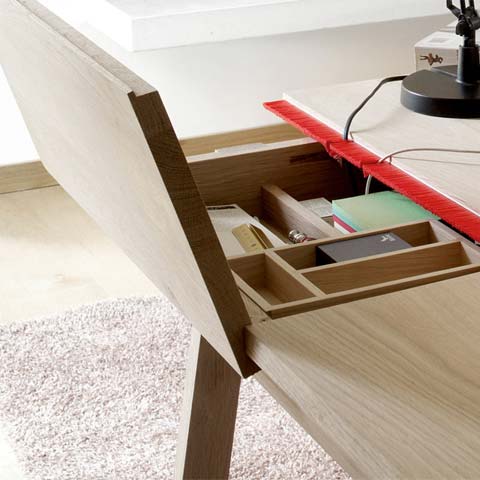 The desk is made of solid oak, comes in natural or stained finish and is available in 3 sizes: 70 x 120 x h. 75 cm, 80 x 150 x h. 75 cm, 95 x 180 x h. 75 cm. (French furniture manufacturer alki showed this project at maison et objet earlier this year.)
Now all I need is to find such an elegant solution to clear up the rest of the clutter in my life!