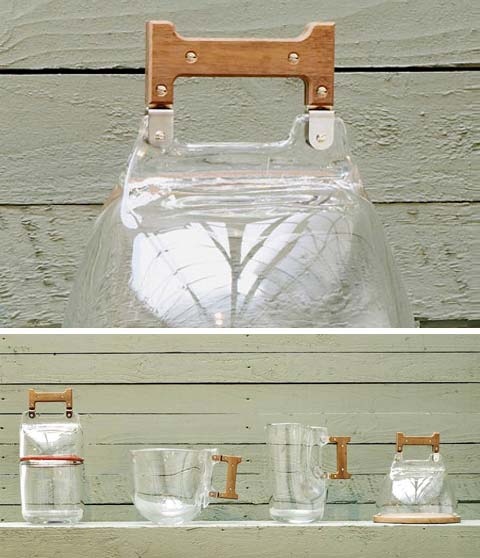 These beautiful, one of a kind, glass vessels were created by Dutch designer Dick Van Hoff and are a tribute to quality design and workmanship. This series of hand-blown glass containers were produced in collaboration with Dutch manufacturer Royal Leedam, masters in producing quality crystal. Each of the crystal vessels is hand blown using traditional techniques. To counter the fact that no two are the same, all have exquisitely made wooden handles integrated into the design. These handles are industrially manufactured, providing a design element that binds the vessels into a series and makes them functional.
On one hand the glass is fluid, even delicate and soft, and on the other, the handle attached with metal clamps provides strength and purpose. Each stunning vessel is beautiful to look at and to touch; one thing shines out when you look at them – they are all definitely a work of love.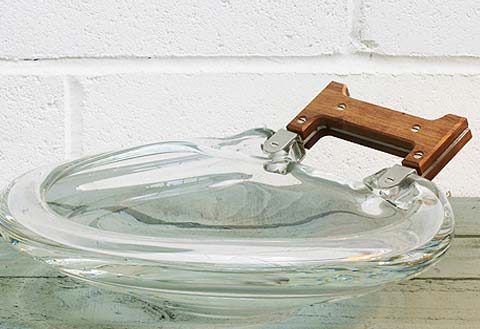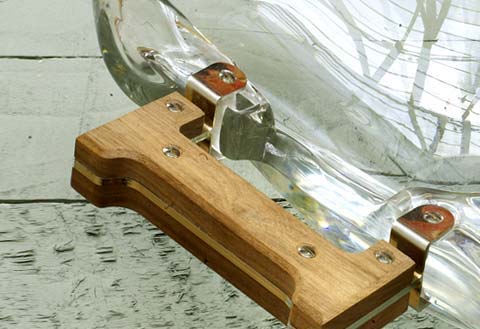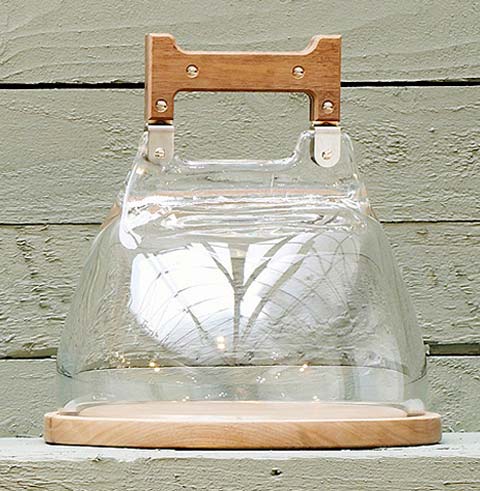 Dick Van Hoff is a designer who examines the relationship between industrial and manual production processes. Whether produced industrially or manually, quality in workmanship and materials is paramount. In quality products, perfection, mastery, love of the production and design are very obvious. In addition, in keeping with the challenges of our time, Van Hoff deals in his designs with processes, eco issues and sustainability. Undoubtedly, in his opinion quality equals sustainability.