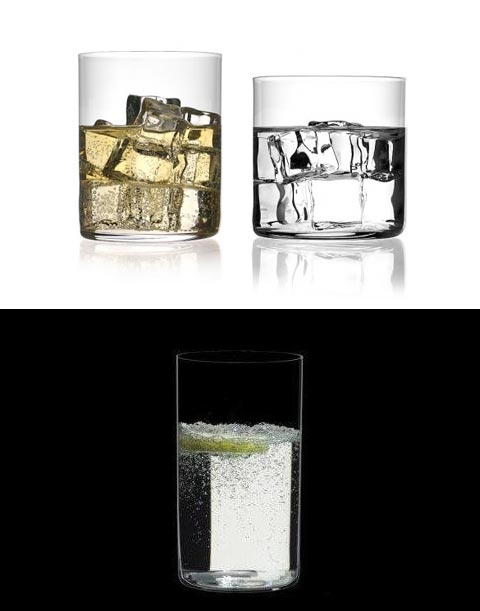 A glass is not always just a glass. It should create the right environment for the drink, giving the drinking action an entire new meaning. The H2O designer glass set, from Riedel, is all about quality and class. This dishwasher-safe set features longdrink/highball glasses – tall cylindrical shapes crafted from finely cut, lead-free transparent glass.
Each glass stands 5-5/8 inches high and holds 22-7/8 ounces-ample dimensions that give the vessel a spacious yet structural presence to showcase the beverage and ice within. A simple yet highly designed collection, Riedel's H20 barware subtly conveys upscale urban cool.
As previously said, a glass is not just a glass. Like it or not, the glass alone could create the right ambiance for entertaining. Imagine yourself hosting a dinner party and serving the beverages in a tea cup – that will ruin the entire atmosphere, right? That's the reason it is crucial to have the right glass set to rise up for the occasion.
Riedel H2O glass set will create the cool vibe you're looking for; with its elegance and sophisticated design you can be sure the drinks are in the right place.
Buy This Item