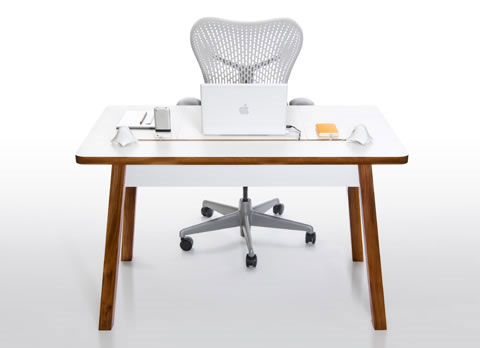 In a way, our desk is our working mat. We need it available and inviting to do our workout, otherwise everything's a mess. The Clutter Free StudioDesk is the ultimate version of a desk free of mess, a clean workout mat, just ready for us to take charge. This is a clutter free working environment that keeps you connected to all your peripherals.
All peripherals and excess cables are hidden just under the sliding desktop surface. Everything goes in the storage compartment – Power strips, AC adapters, USB hubs, external hard drives – so only one single cable will exit the desk to reach the power socket in your wall. An elongated slot across the width of the desktop allows the necessary peripheral and power cables to enter/exit at any point, thereby keeping the desktop clear and mess-free.
The quality of our job could many times be determined by our working environment. Our mind needs clear space to be able to function at its best, the energy surrounding us needs to be fluid for us to engage, to be focused and to bring in our very best.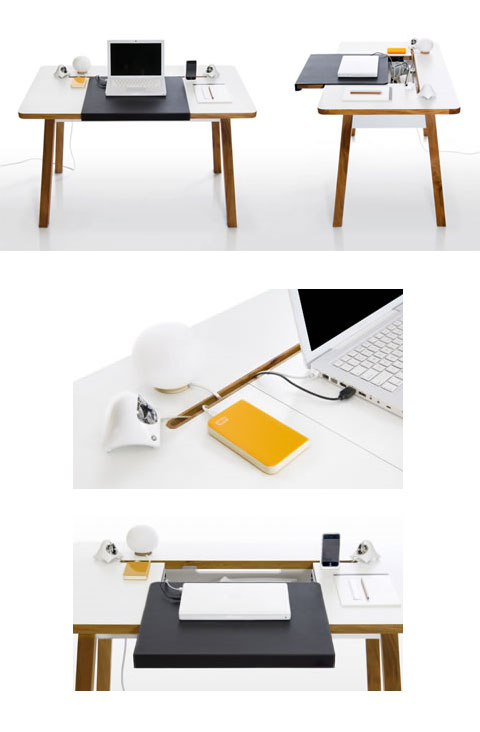 In today's world of technology, so many cables are involved in our working surrounding, which could ultimately result in a much cluttered working space. Well, finally that is not a problem anymore with the Clutter Free StudioDesk, from the great guys at Bluelounge, allowing you to have a clear space and a clear mind. This desk is durable with white laminate along workspaces and solid mahogany legs and details provide long-lasting use and style.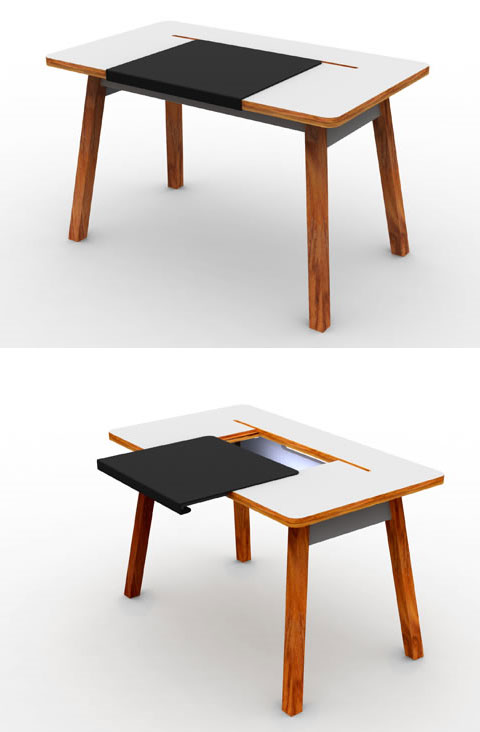 Buy This Item