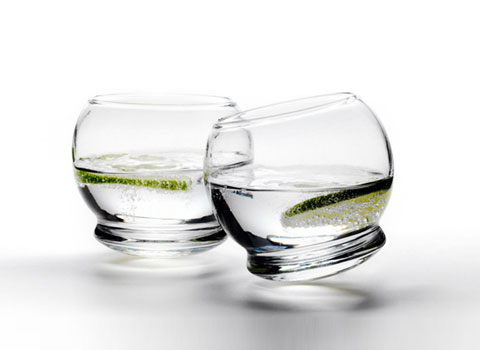 The idea behind design is to serve a useful item in the most tasteful way, literally. Meaning, to create the desire for more of the same. This beautiful Rocking Glass set, from Normann Copenhagen, does exactly that – you want more of it and you want more of what it does.
This is a simple drinking glass with a twist – a curved bottom that prevents the glass from falling over, allowing it to rock but not to spill. Perfect for cocktail parties, this is indeed a refreshing take on the so called "simple" item that is the drinking glass. Use it to serve drinks or simply as a decorative item, completed with a tea light or a little flower.
The greatest challenge in home design is to take an ordinary item and give it a twist. There are so many aspects to deal with, as you don't want it to be too sophisticated nor too simple. An item that says style and class without losing its effectiveness and original designation.
The Rocking Glass is a wonderful example of a perfect balance between a smart trick and an elegant, stylish design. An item that will impress your guests and will complete your dinner table or cocktail bar with chic and sophistication. What else can I say, this glass rocks!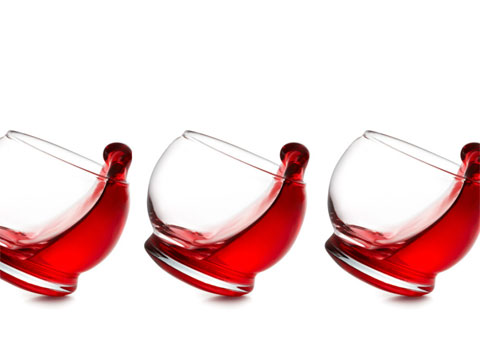 Buy This Item