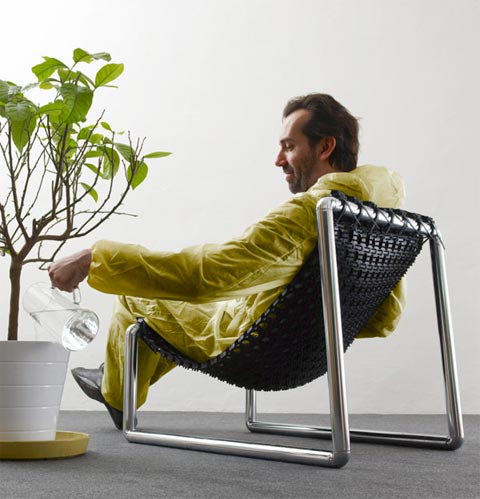 Here's a Do-It-Yourself project for you: Take a few stainless steel tubes, some plastic cable ties and a rubbery material, mix them together, and Ta-Da! You've just created a chair. Well, I wish it were that easy… But not for the creative guys at Recession Design – an international DIY design collective based in Milan – this group of creatives are up to some wonderful product designs, and one of them is the P3 DIY Chair.
Designed by Nicola Golfari, this wonderful armchair depicts the concept of going beyond current trends, bringing the item's essential form and function to the forefront.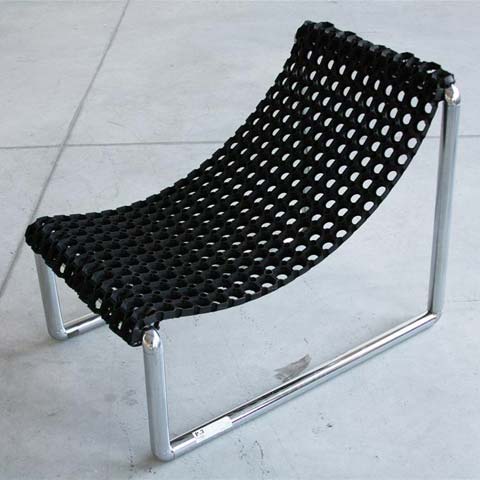 The frame of the P3 chair consists of 3/8″ hydraulic pipes and chromed external tube and 90° joints; the seat is actually a rubber doormat – all connected by plastic cable ties.
Who would have thought that a modern chair could be made from materials and tools that everybody can buy at a common hardware store, and most importantly, without compromising on good design.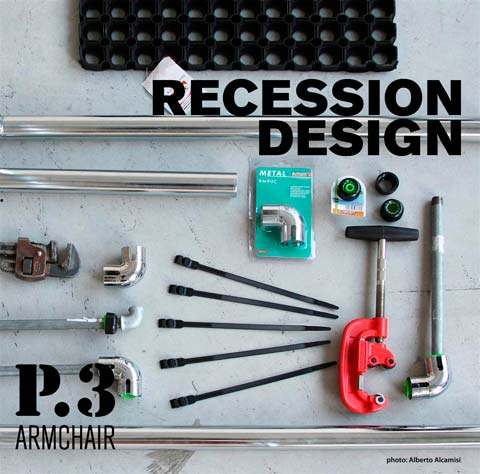 "The idea behind Recession Design is very simple but opens an interesting debate on the meaning of "DESIGNING" today: The economic crisis is fact a pretext and opportunity for critical reflection on the contemporary design world."