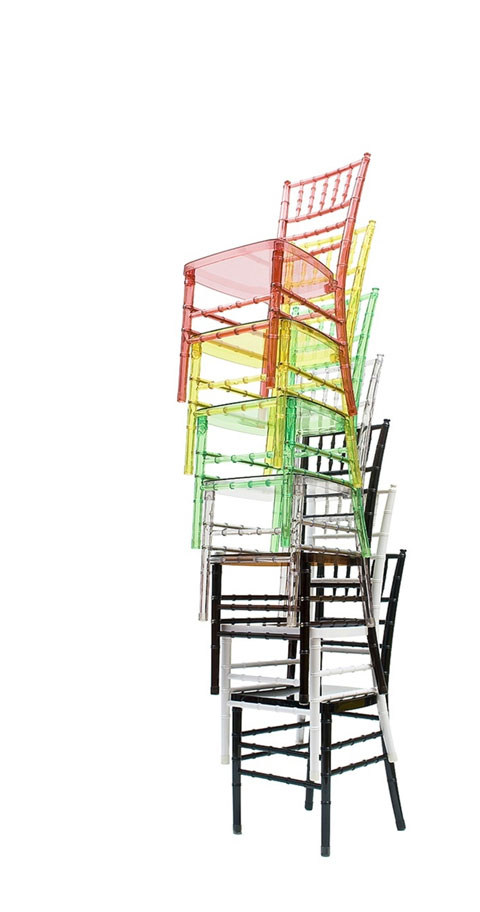 If you're looking for a different twist, a piece of furniture that will take your interior design to that extra level, then the Crystal Chiavari Chair is exactly what you're looking for.
Featuring an antique bamboo design combined with a modern crystal appearance, this unique chair is available in transparent pastel or opaque bold colored polycarbonate. It's comfortable, 100% recyclable, eco-friendly, and stackable! Personally, I love the transparent look; I think it adds a sophisticated flair that will dress up any dining table with glass-looking set of chairs.
When we decorate our home we want send a message through our design about who we are, what we love, our personal taste and so forth. Decorating your dining table with the Crystal Chiavari Chair sends a message of class, fine taste and creativity.
Imagine yourself having a set of this chairs in several colors, having them both inside the house or outside on the porch, as they are suitable for both indoor and outdoor use. The overall dimensions: 36″ H x 17″ W x 19″ D, the overall look and feel is extraordinary.
Buy This Item