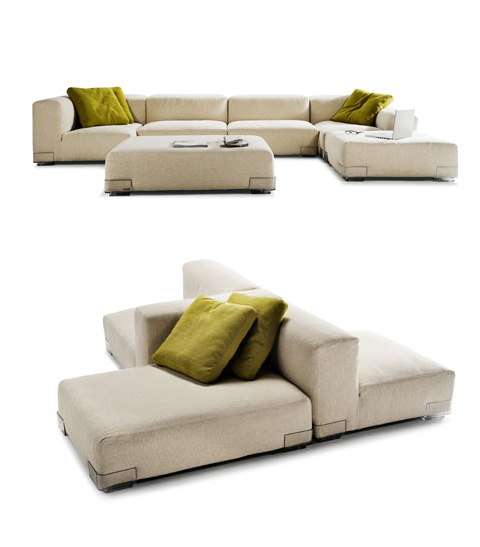 They say that the best things in life come in pairs. Let's face it – there's always a need for one more, right? Plastics Duo takes this wishful thinking and puts it into action. This is a versatile sofa for the home, comfortable and soft, elegant but easy.
The plastics are duo but the possibilities are varied. You can play with its design and shape it as you please or need. There are three different models available: a seat with back, the version with a right arm and the version with the left arm. You can really make the most out of two, or shall we say – a duo?
The Plastics modular seating system features small, transparent polycarbonate feet that lend an air of greater refinement. It comes in two different sizes, 88 and 114 cm, and two different heights for the arms. When we think about home decor, versatility is a great feature, especially when we need to deal with small spaces.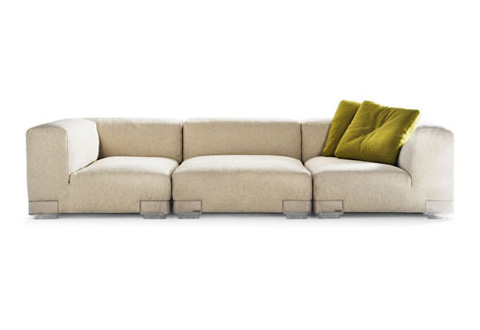 Life is all about change, and having an item, let alone a sofa, that can change its shape according to our desires and needs, is priceless. Not only it gives us the creative freedom to design the room, it also allows us to change it over time while keeping our beloved furniture. An extra pouf can also be added.
The velvety Nile and Eskimo fabrics are sturdy and very easy to maintain, available in a range of soft shades from white to dove, olive green and orange.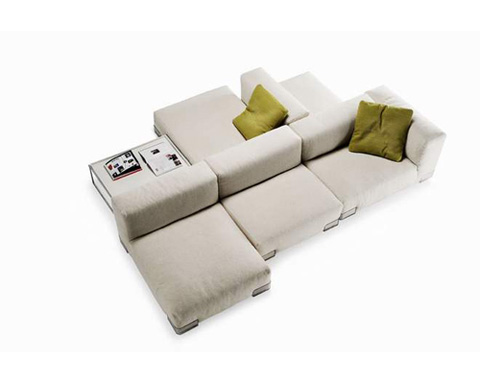 Buy This Item