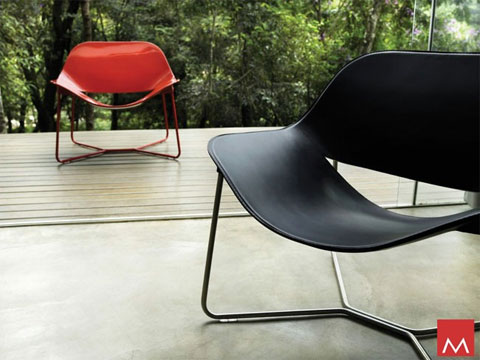 It's not always easy to find the right armchair, especially when you're looking for something modern and minimal that is also comfortable and interesting. The Oakley Armchair meets that criteria perfectly. Great for contemporary spaces, modern spaces and maybe even the right retro space.
Made in Brazil, this chair has a stainless steel frame, a leather seat and is available in black, white or red. It measures 31w X 28d X28h inches.
Oakley is begging to be lounged in. It seems to promise support while enveloping you in style. It has a minimal, modern aesthetic, yet the subtle curves give it a sexy vibe.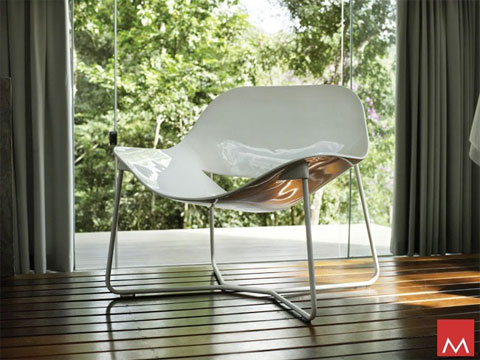 I was purely dazzled when I set my eyes on this modern lounge armchair. I couldn't help but think how nice it would look indoors or out. I'm imagining the white one in my patio right now, contrasting all the green and the colorful blossoms. Or maybe the black one would look right at home in a corner of my office, next to a tall standing lamp. But then the red ones could be awesome somewhere near my mainly white kitchen … hmmm. Only such a fabulous chair could pose such dilemmas! Could you imagine one in your space? If so, which one? Where? Do tell.
Buy This Item