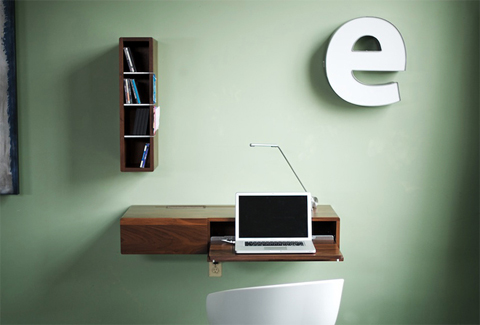 Inspired by writing desks, American Urbancase's ledge wall system is a design collaboration between Darin Montgomery and Trey Jones. Aiming at serving the modern city dweller where space is often limited, this wall mounting system accommodates electronics using a hidden cord management system and a slot to prevent clutter on the work surface.
From your laptop, to your stereo system, it can be used as a secretary and / or a media cabinet. You'll love the functionality of the pull out work station, where you may surf the net, write or work in general. Store you things in the drawer and make use of the stylish pencil tray. Admire it for its sleek design with 42 inches length, 17 inches depth and 7 inches height, thanks to which it will fit every home regardless of its style, while its compact nature allows it to comfortably be incorporated in to even the tightest corner, making use of every valuable square meter.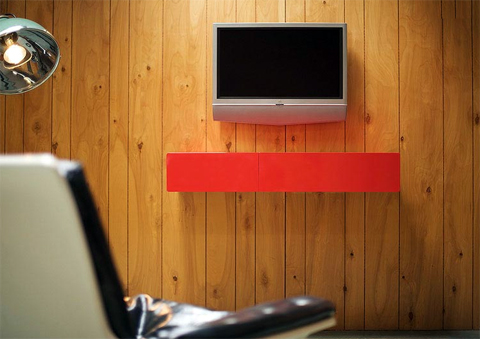 Available with a solid domestic walnut top or a painted red mdf one, it comes together with sides and doors from plywood bottom. Remember that you'll need to visit your local hardware store to equip yourself with mounting hardware and prepare to receive it in a revolutionary reusable shipper, the Urban road Case. It seems that Mr Montgomery and Mr Jones have thought everything to its last detail. Perfect.

Buy This Item