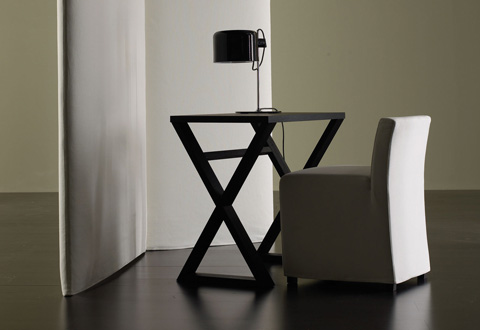 Elegance is often tricky to achieve. When designing furniture, it's a characteristic to pursue unconditionally. Italian company Meridiani managed well in designing this beautiful writing desk, named Cruise, combining elegance with function. A statement presence in any living space, in both cases of it being part of a separate working room or included in a larger living area.
The large X -shaped legs are the key element here, offering Cruise its very distinct character. On them rests a generous working surface measuring a length of 1,30m and a width large enough to allow for working space, while also providing storage solutions. The storage comes in the form of two drawers, one to the left and one to the right and among them two rectangular open storage units for all those paraphernalia, like pens and pencils, tape, phone and laptop chargers.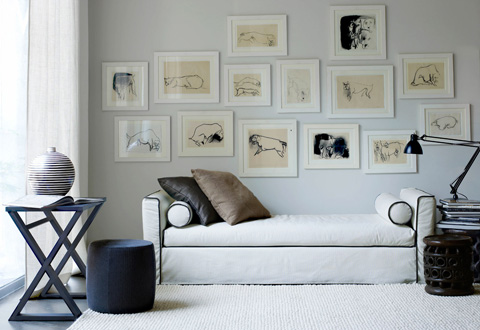 Meridiani's Cruise writing desk is available in three different kind of finishes, the one prettier than the other must I point out. A sweet and delicate version in a moka grey, light white stained oak veneer, a classic ebony veneer and finally a more unique version of white, greige brown chalk slatepetrol lacquer with matt or glossy finish. Depending on the room's style, they would each make a wonderful addition to any home. My choice would be the moca one, just perfect to accompany my cappuccino escorted working hours from my home office. Yours?