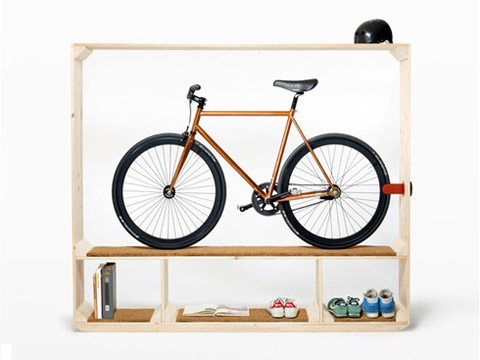 Here's a cool storage solution from the Swiss design collective Postfossil. Designed by Thomas Walde, the Shoes Books and a Bike unit puts your beloved bicycle where it should be – framed, on a pedestal – almost like a trophy. And I mean this in the most positive way, as cycling has increased in popularity in European cities as the most ecological way of getting around.
Constructed of the simplest of materials such as pine, screws and coconut fibre, the stand will provide great storage space for your bicycle, cycling gear, shoes, books, and all kind of stuff. Also, check out the large clip that holds the bike in place…
The unit measures 280 x 1975 x 1665 (l x d x h) mm.