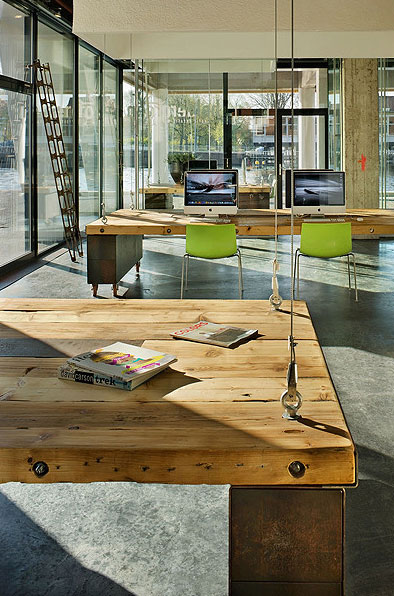 Imagine it's late Friday afternoon, wishing your desk would melt away in front of you to make room for some down-time? Zecc Architects designed one that does as part of the studio design for the communications company Heldergroen in Harlem, The Netherlands.
The whole studio is full of beautiful, functional and sustainable elements, from the tables made of telegraph poles to Arper furniture and kitchen panels that were once car doors. What we love most though, is how it is, truly, multifunctional thanks to the desks. A simple winch lifts each one (computers, coffee cups, charging toothbrushes and all) up into the fly-loft space, allowing the mood to change completely.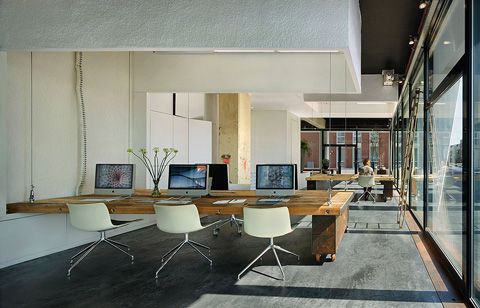 As an experienced set designer collaborated on the project, the space can act as many roles, just like a stage. And just like at the theater, the effect of simplicity and super fast changes is, of course, backed up by some serious engineering behind the scenes. Coiled wiring from the ceiling allows the tables to provide power in the day, without yanking out plugs when the table goes up. These while spirals combined with the plain wood and chains make a beautiful industrial-chic aesthetic too.
The concept could be applied literally anywhere, but its particularly great in this modern design studio where life is fast-changing (and obviously, must always look stunning).
This piece of design makes being legless at work totally acceptable.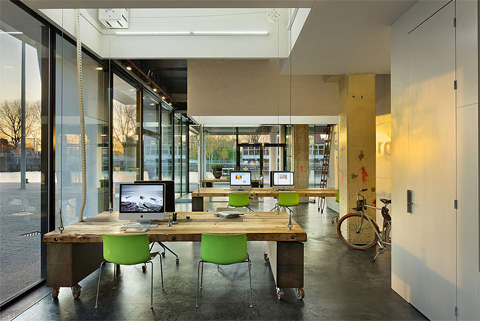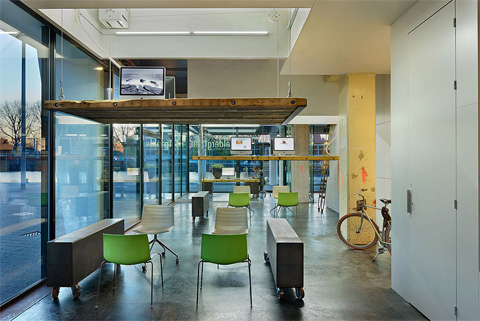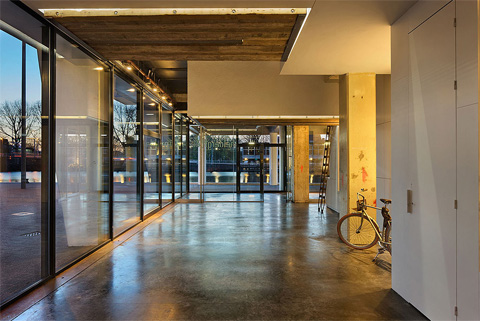 Photography: CornbreadWorks
http://www.arper.com/stories/en/environment/heldergroen-adapt-reuse-recycle.htm