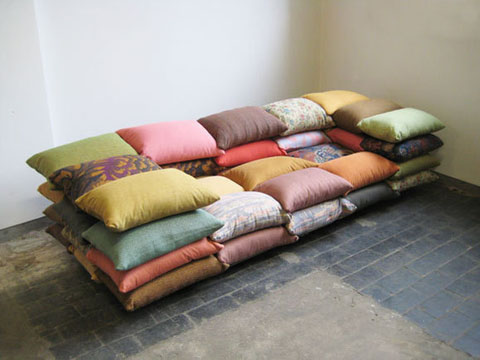 Cunningly designed with a metal frame and hook-and-loop fasteners, the Cushionized sofa by LoFi is a bit of an optical illusion. The two-seater sofa is built from many cushions, and comes in plain white or a mixture of subtle patterned fabrics.
This is a real 'what if' product where the designers have taken what most of us would only daydream, right to the living room floor. The sofa has a simple, robust overall shape, but still achieves a really inviting, soft final look by geometrically piling up cushion 'building blocks'. For those really searching for a statement piece that will match a range of spaces, this is perfect. It doesn't shout high design; it whispers it, even better.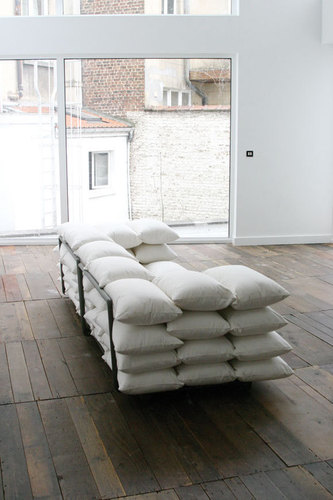 This subtlety means that it could work as a stand-alone reception room piece, or also as a day-to-day sofa to curl up in. The cushion theme could also work really well in a bedroom by echoing pillows on the bed. Wherever it is placed it gives a clear message that the owner appreciates clever and unusual design, but knows that comfort comes first.
Cushionized Sofa measures 250 x 90 x 70 cm, and is available in two fabric finishes.
The perfect spot to unwind and appreciate your own good taste!