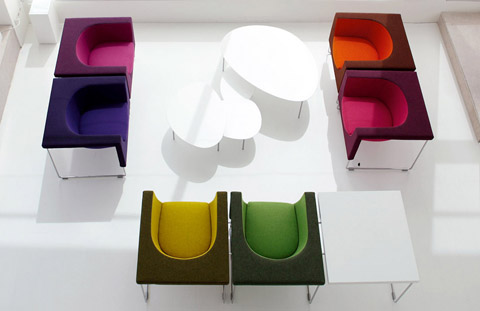 When curves fell in love with lines, the Nube armchair by Stua was born. Designed by Jesus and Jon Gasca in 2007, it looks as fresh as being a newborn, even after 6 years of its conception. A truly magnificent example of how opposites attract or depending on the point of view, how they compliment each other. Daring to combine perfect sleek and straight lines with the softness of gentle curves, the designer achieved a balanced outcome, celebrating a happy marriage between masculine and feminine forms in just one go.
While the external lines speak of stability, the inner lines promise comfort when sitting. Some details that catch my attention are the square appearance that Nube has as seen from above and its exposed curved body. Does it perhaps remind you too of a quarter of a ball, when seen from its profile? How interesting and inviting I must exclaim.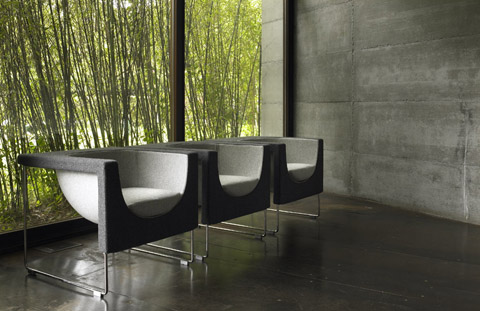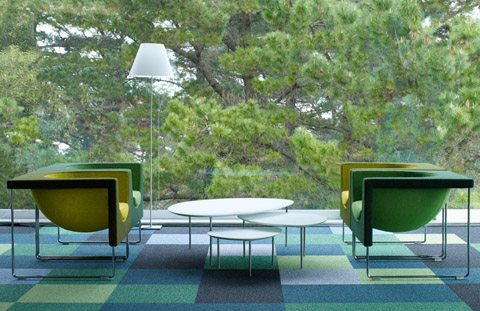 Thanks to this square design, arranging some or lot of them in lines or angles according to the needs of the space is possible. A great solution for the contract market such as hotel lobbies. The final touch, its frame, is light, minimal and continues the outer shapes remaining almost unseen.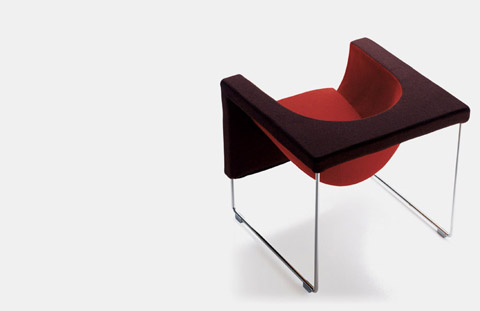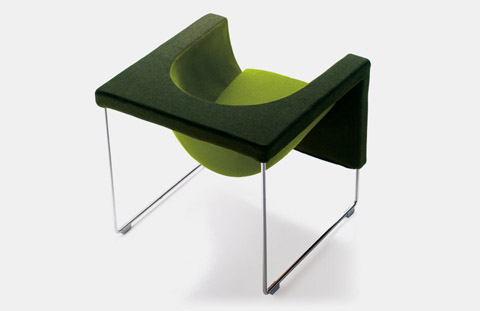 Nube's total volume measures 69 cm x 69 cm x 65 cm, with its body offered always reupholstered in various combinations. My favorite ones are the all leather chestnut brown version and the play between grey and ice white tones. Quickly in our soon new home to be please!