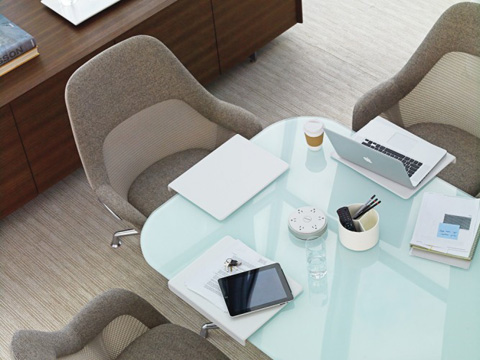 How do you feel during your company's meetings? Are you comfortable enough or are you perhaps all uptight, trying your best to communicate with everyone around a table that somehow doesn't feel to be doing its best to support your efforts?
SW_1 low conference table is part of Coalesse's conference collection and is designed to bring meetings to a whole new level. By lowering the standard height of tables three inches, collaboration is promoted and becomes the basis for conferences unlike the ones we knew so far. Futuristic and minimal, it's design reminds a bit of a very elegant version of Star Trek, don't you think? Combined with the beautiful SW_1 Lounge, a harmonious total is formed.
Designed by Scott Wilson and Minimal for Coalesse, this unique office table is a graceful yet sturdy centerpiece, with optional tablet extensions creating personal zones, as much as grommet and cable management to smartly and discretely hold our technology. PowerPods can be added to provide electricity.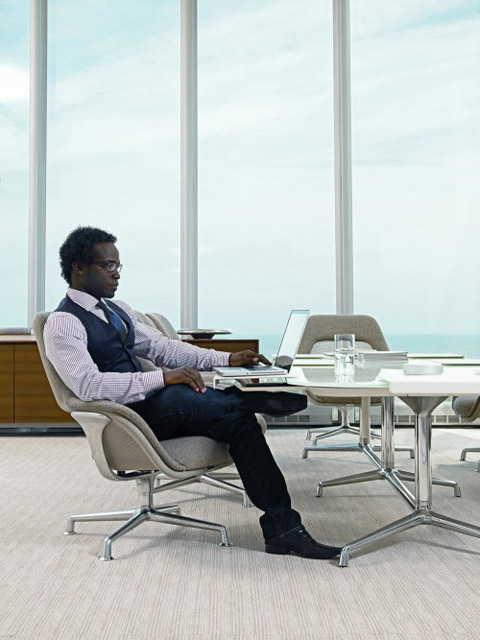 Furthermore It's noteworthy that its cast aluminum base is both recycled and recyclable. The square version is held by one base, while the rectangular version by a double base. Low conference table is taking meetings to a higher level and to satisfy a large variety of tastes and environments. It is offered in a wide range of surface finishes, from a full palette of laminates, to wood veneers, glass and a solid white base.