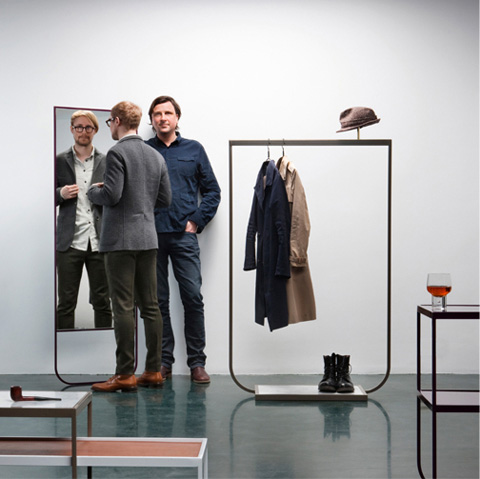 One of the most wonderfully designed furniture collections that I have recently witnessed is the Tati collection by the hands and minds of Broberg and Ridderstrale, two magnificent architects and designers based in Stockholm. The collection includes a desk, a coat hanger, a console, a wall and a floor mirror as much as a range of tables, like a set of side tables, sofa tables and dining tables in rectangular or round form. The basic design characteristic they feature are the rounded edges of their metal frames, combined with sleek, simple, straight lines. A very balanced interpretation, where not only curves and lines are successfully combined, but also materials such as steel, glass, marble, wood and leather.
Choosing a favorite item from the Tati collection is rather hard, as they all seem to antagonize each other in terms of elegance, simplicity and function. One can certainly have their personal favorites and mine seem to be the set of side tables and the desk, while the console and the round dining table are tempting me to imagine new arrangements in my respective rooms.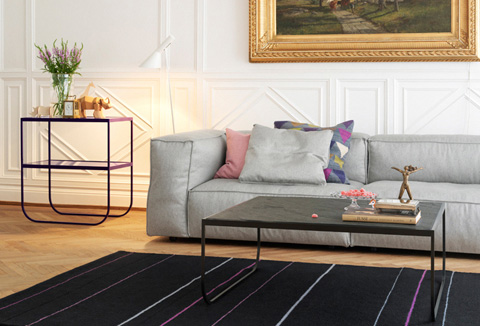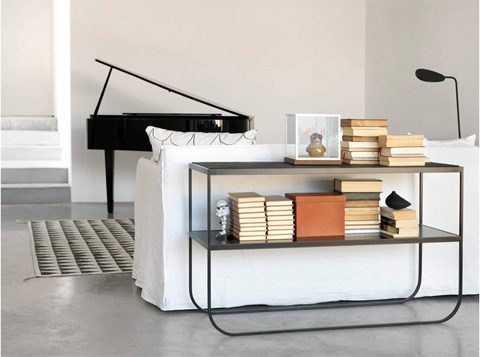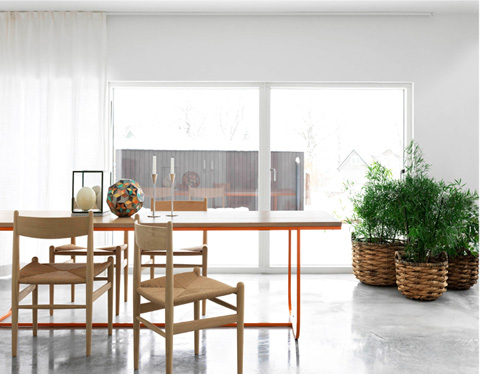 The white desk with oak veneer drawer would make a fabulous dressing table other than a very minimal working area hosting but a beautiful laptop. The set of side tables in white and olive green steel frames would add a quirky note in every living room, modern or traditional.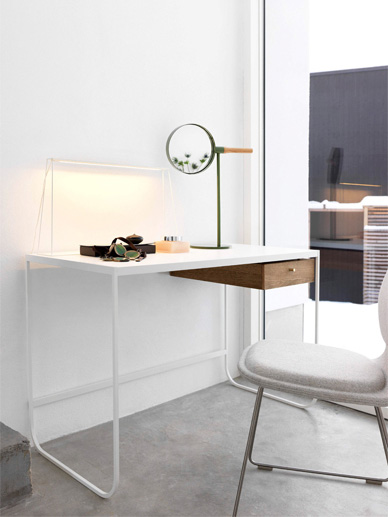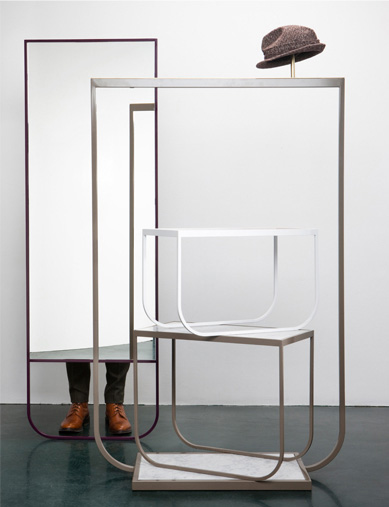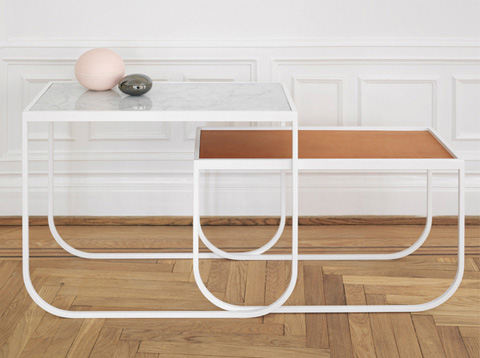 Then I can't get my mind off the dining table in white frame topped with marble. Not that the floor mirror or the coat hanger with marble base – which has won the coveted Wallpaper* design awards in 2012 – leave me anything else than filled with desire for new things. How about you? Which is the one object from the Tati collection that you love the most and in which room of your home would you incorporate it?