Wood is the magical material for design and it is best left un-manipulated for the most part. Maybe a few ornaments or a couple of beveled edges. But wood, especially if it's solid, not some pulp material, is beautiful by itself. It was used by the master carpenters of old, and it should remain basically unchanged.
West Elm have made a great decision in leaving their Rustic Storage Collection based around the beauty of the raw wood, and this multi-purpose coffee table is no exception.
Half of the tabletop can be disconnected and elevated to reveal a broad storage space within. The retracting and expanding tabletop might remind you of classic wooden desks of Victorian England.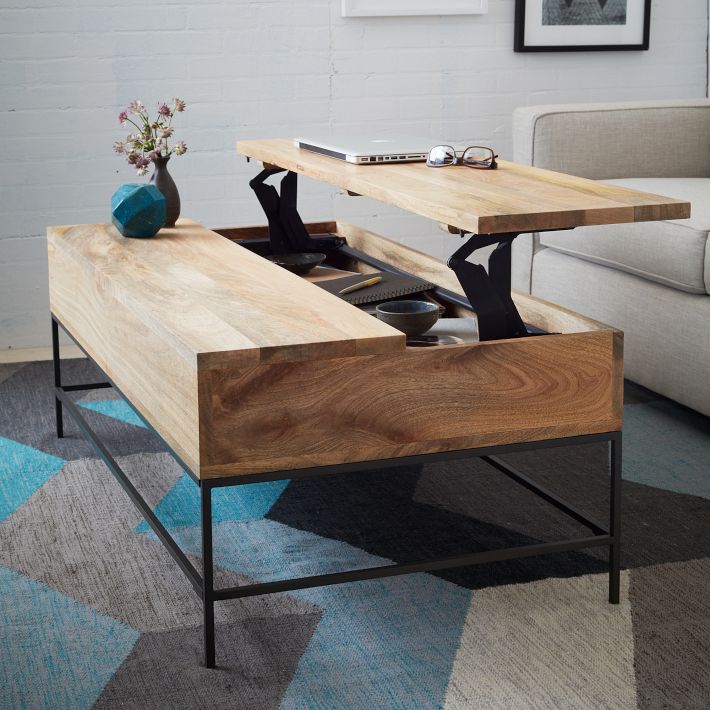 With the only other ornament being the solid steal legs, the Rustic Table shuns flourishy design to emphasize its serious function. With no sheen and no excess design, the Rustic Table is simple, useful, and basically beautiful.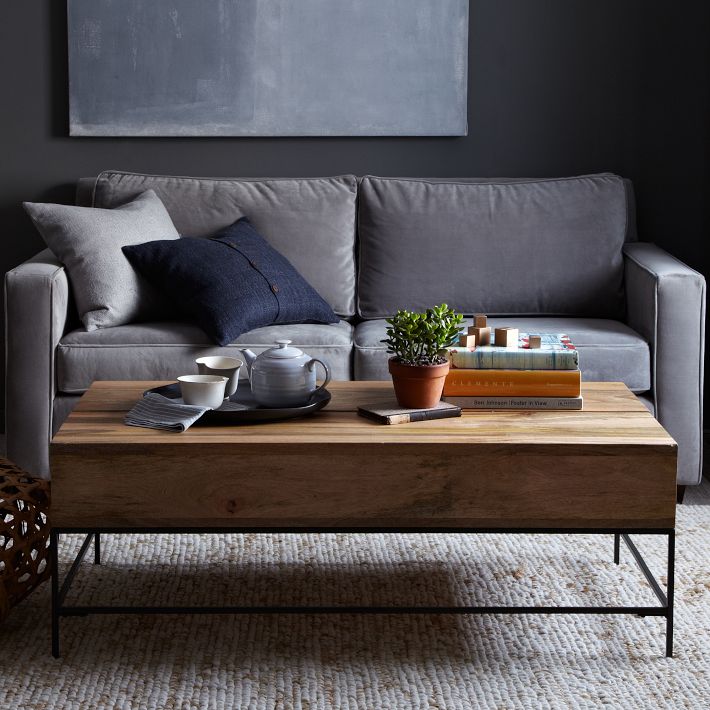 Photography courtesy of West Elm.