A bright pop of energy on the case goods horizon is the new Vitrina collection designed by Hierve for Case Furniture. Hierve has successfully combined function and form in these delightfully designed cabinets.
A small yet perfectly designed collection of four pieces, the exterior is fabricated using a solid oak outline and glass doors revealing vibrant drawers and shelves inside. The doors are equipped with magnetic closures and brushed-brass hinges.
The size of the case furniture varies from a simple [table] or a possible bookcase. The simple touch of display adds a sophisticated aura to any room.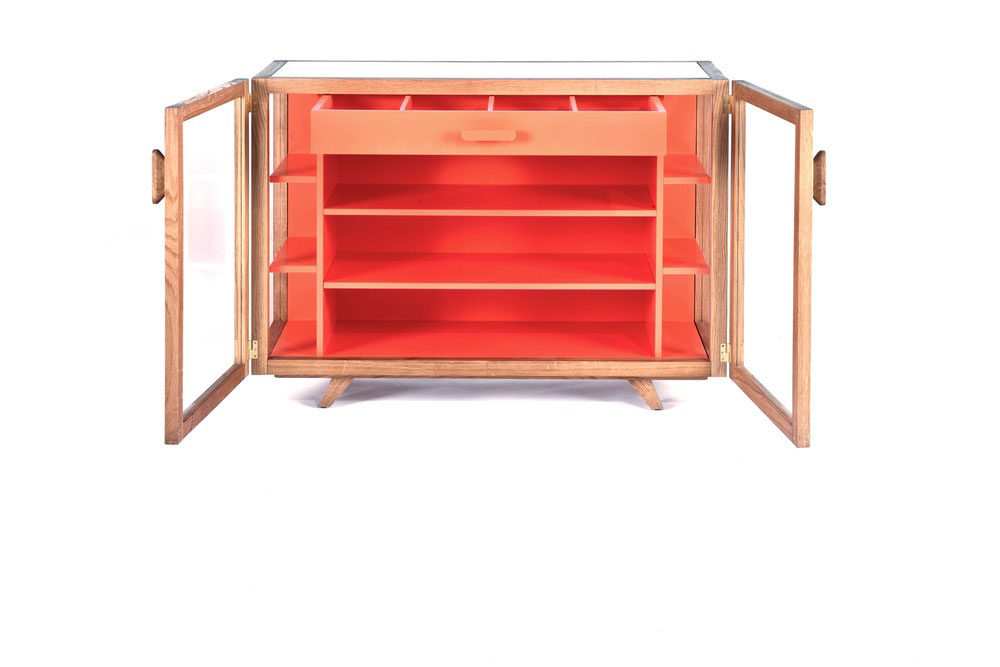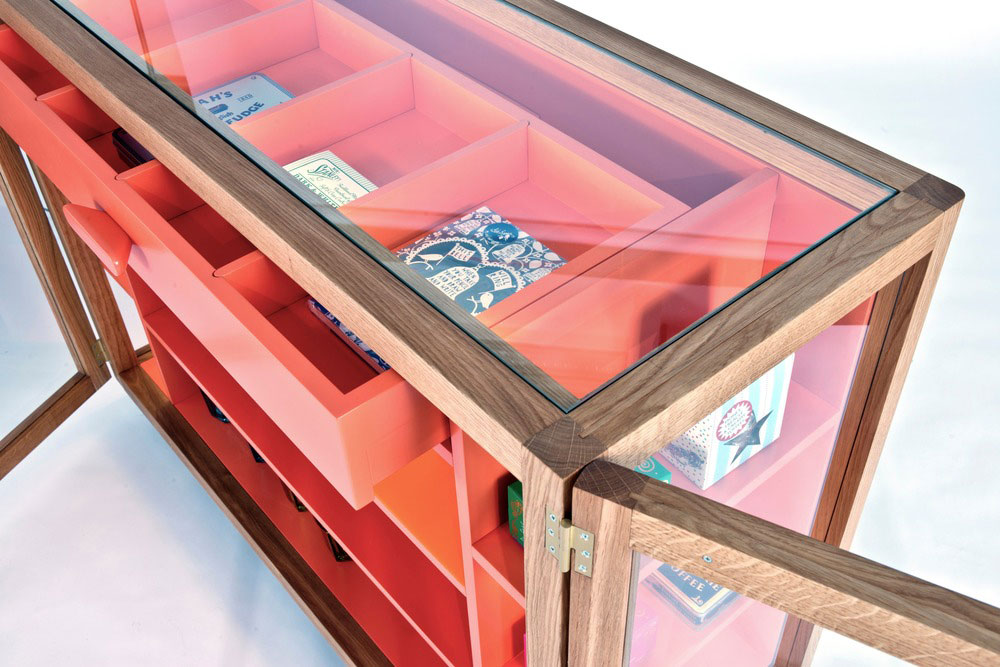 The two colors that are offered for the interior are a striking coral and soft teal which is both a vivid contrast to the light wood surrounding the shelves.
These cabinets are provided with multiple storage units that come in the form of cubbies, shelves, and drawers that all fit perfectly and in accordance with their twin set.
This is truly a delightful collection that will bring a joyful addition to both your home and work environments.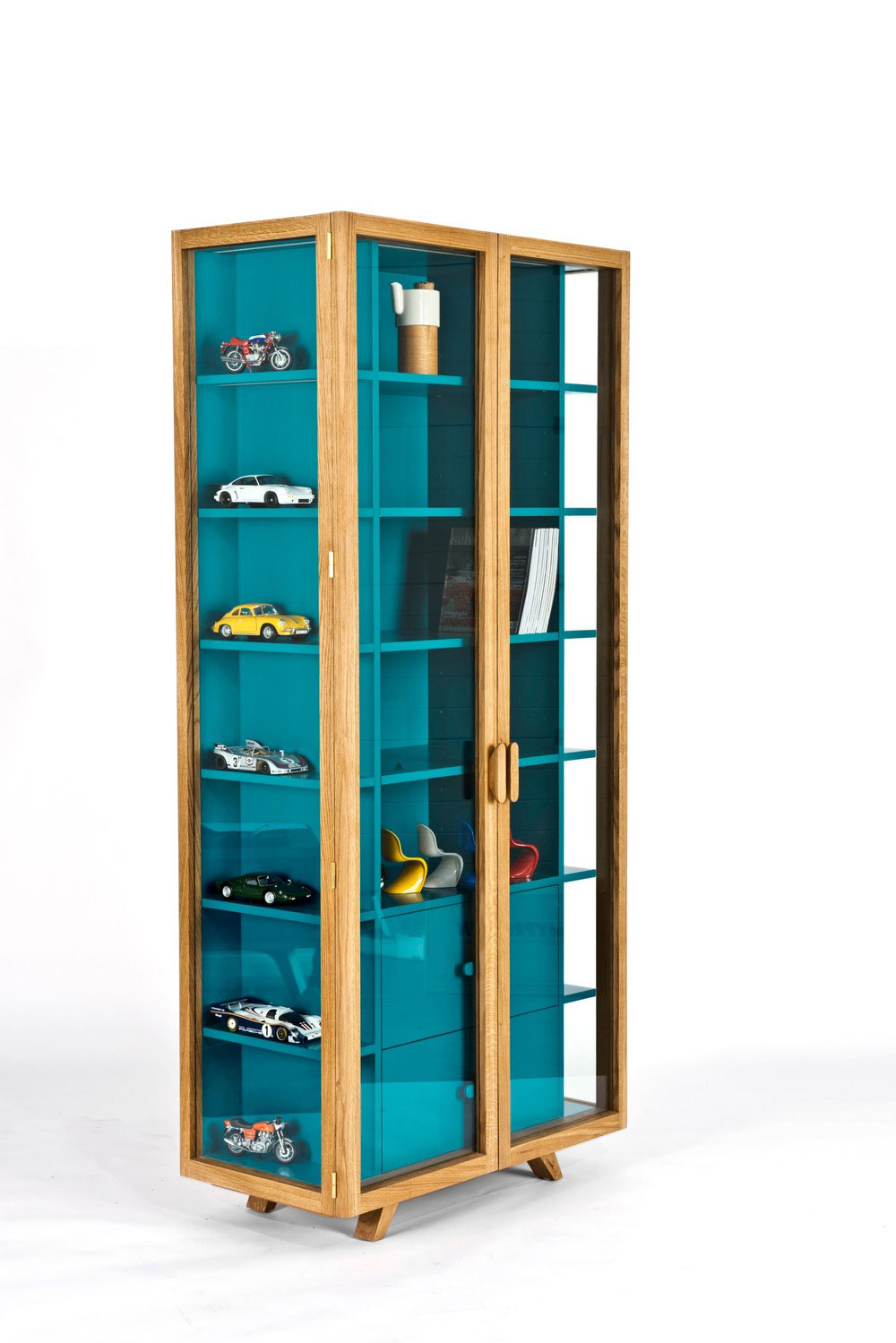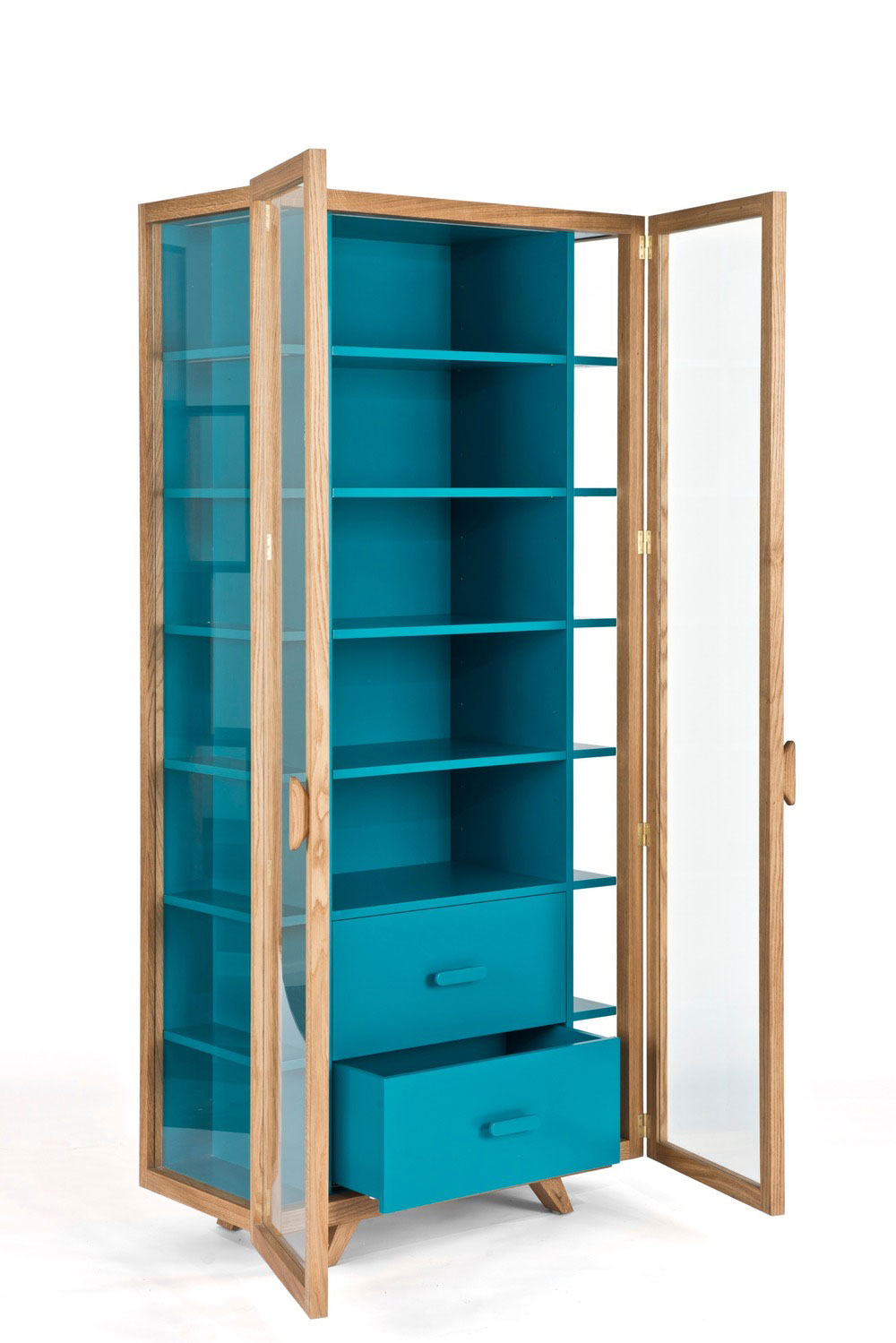 Designers: Hierve for Case Furniture
Photography: Hierve