It's time for a coffee table that's full of surprises! RKNL, based in Amsterdam, brings us a table that's expectedly clever and clean, though in unexpected ways.
With a continuous frame of sleek tubular steel or brass, the Ruban coffee table delicately dances across the floor. The seemingly fragile structure intersects the solid oak top, which seems to be the only thing keeping it from rising in to the air. Nearly as deep as the frame, the timber cover drapes over two edges like a table cloth. Exposed end grain is flat and crisp, yet the 90 degree turns are curved and supple.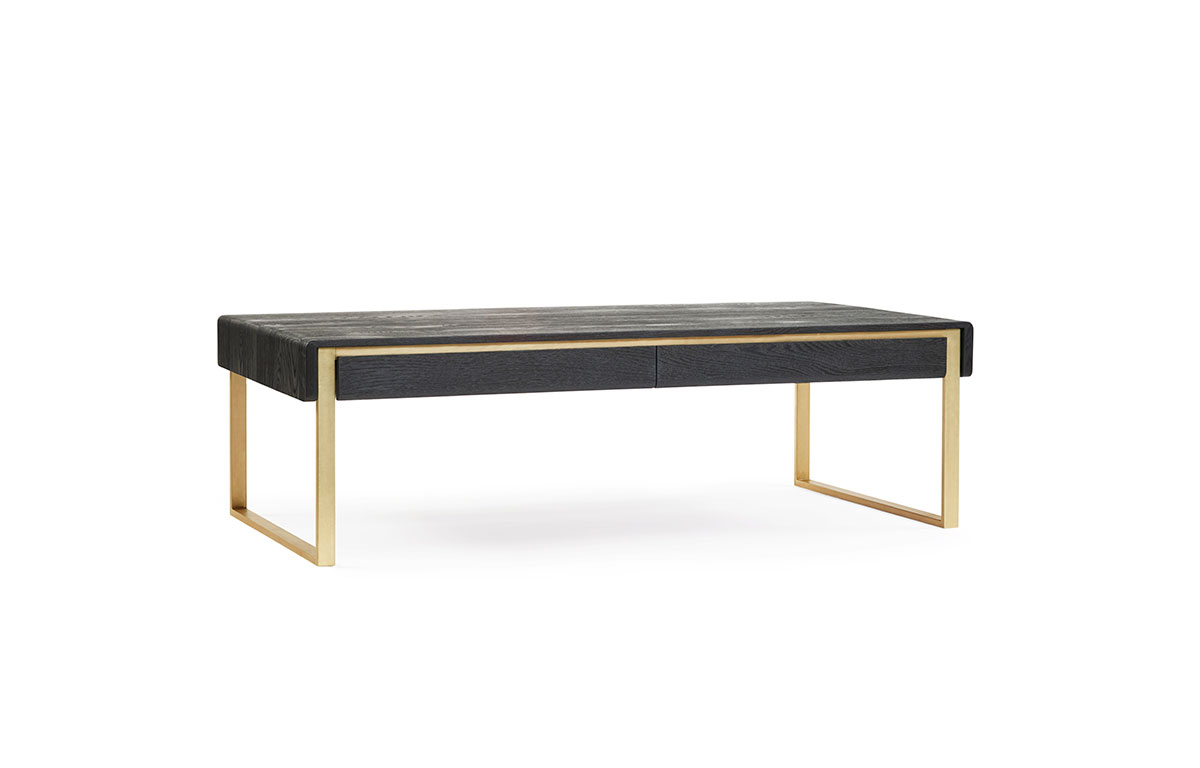 Two drawers are revealed only by their vertical separation. No hardware required here. Just pull the rounded bottom edge to access your books or laptop. The delight inside is the drawers' vibrant red interior. In fact, the entire drawer box is brilliant crimson. Or it can be painted any color that you desire.
Two sizes, rectilinear or square, let it easily serve as a coffee table, side table, or night stand. My favorite aspect is that RKNL has brought shou sugi ban inside our homes. Shou sugi ban is the ancient Japanese art of blackening wood as a preservative. This method enhances the depth and richness of the wood grain beyond what can be achieved with stains. After burning, the wood is brushed and then clear coated to seal in the beauty.
Design: RKNL
Photography courtesy of RKNL