Ah, timeless elegance with grace and understated masculinity. The Monaco lounge chair by award winning designers Mats Broberg & Johan Ridderstråle conveys that and so much more.
Basics that excel are the foundation, only iron, leather, and down. Flattened iron stock creates a deep low open rectangular frame. The bars' proportions and horizontal nature are precisely calculated to radiate reserved power. Turned vertically, the seat support bars incline gently back for comfort. Close inspection reveals that the metal frame's edges are lightly eased. Of the three available iron finishes, white, black, and raw, the raw finish reveals marks of the metal's manufacturing and is so appealing!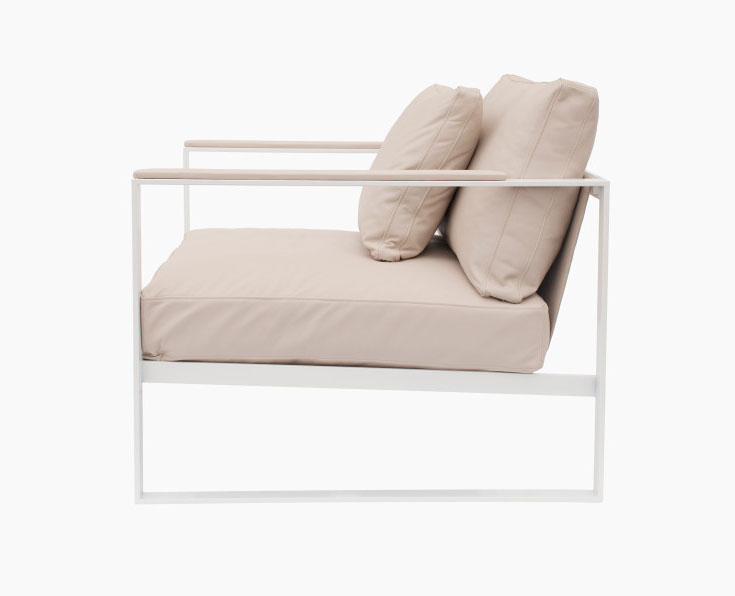 Two-ply leather wraps around down for the ultimate in comfortable cushions. The leather from Scandinavia retains its natural texture that begs for your touch. I have always been a fan of top stitching and piping that divulges the expert creators. In this case, these also continue the exquisite balance of yin and yang that make a design successful. Heavy iron is both a delicate and sturdy frame. The visually light body counteracts the chair's size. Softened and tapered iron edges make it welcoming. Finally the broad thick leather cushions, filled with down, are nearly weightless.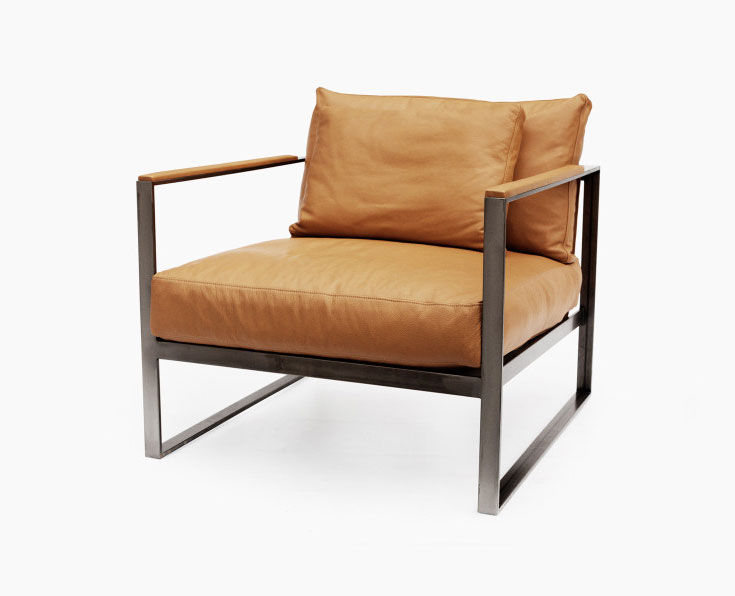 Design: Broberg & Ridderstråle
Photography courtesy of Roshults