If you're looking to build a colorful wardrobe, look no further! Ropero, meaning wardrobe in Spanish, lets you create a custom, richly hued, and utterly organized system for storing your garments. Hierve takes the traditional function of a freestanding modular wardrobe and elevates its style.
Oiled solid oak frames surround the outer glass cabinets, like grown-up jewel boxes. Your choice of any of the virtually unlimited Pantone colors can be applied to the interior structure. Rest assured that I'll choose different colors for each module.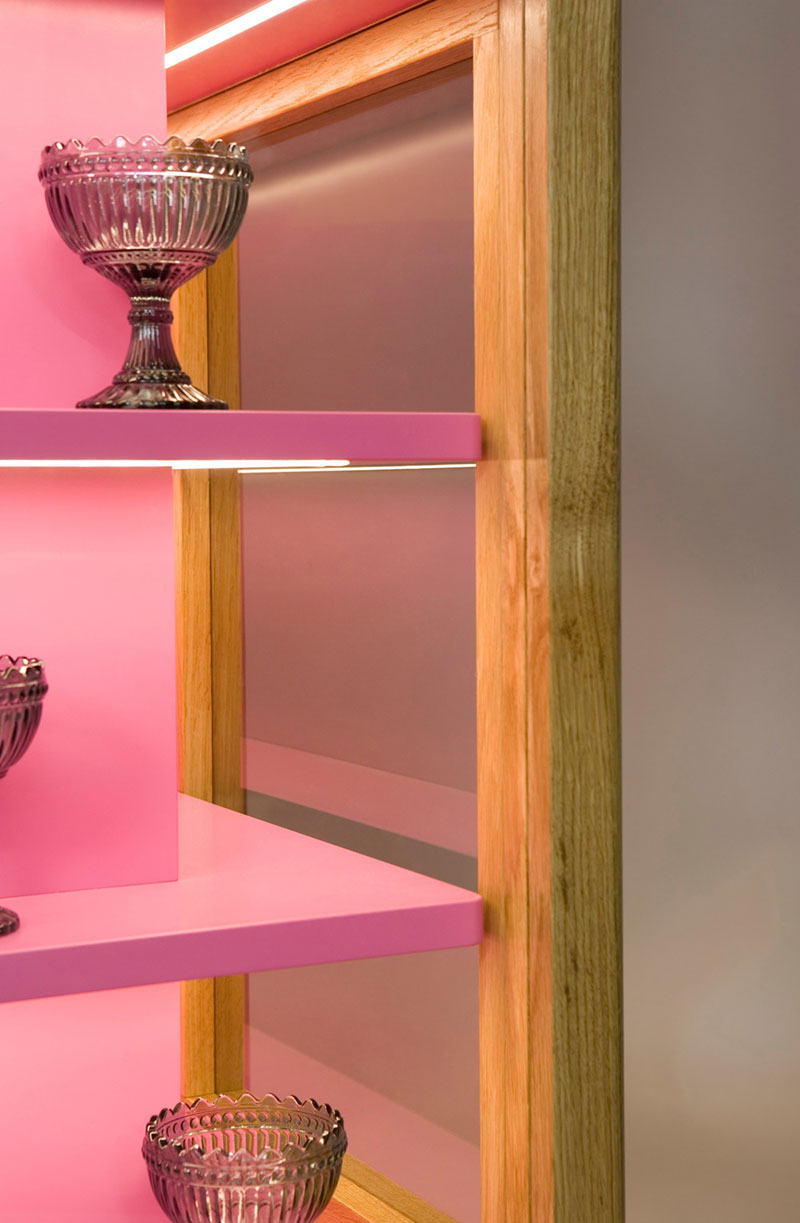 Build your personal wardrobe from standard components that include lower modules, upper modules, and full modules. Four lower modules options store everything from shoes and hand bags to laundry. Lower modules can rest on the floor or be raised on wooden bases with two height options available.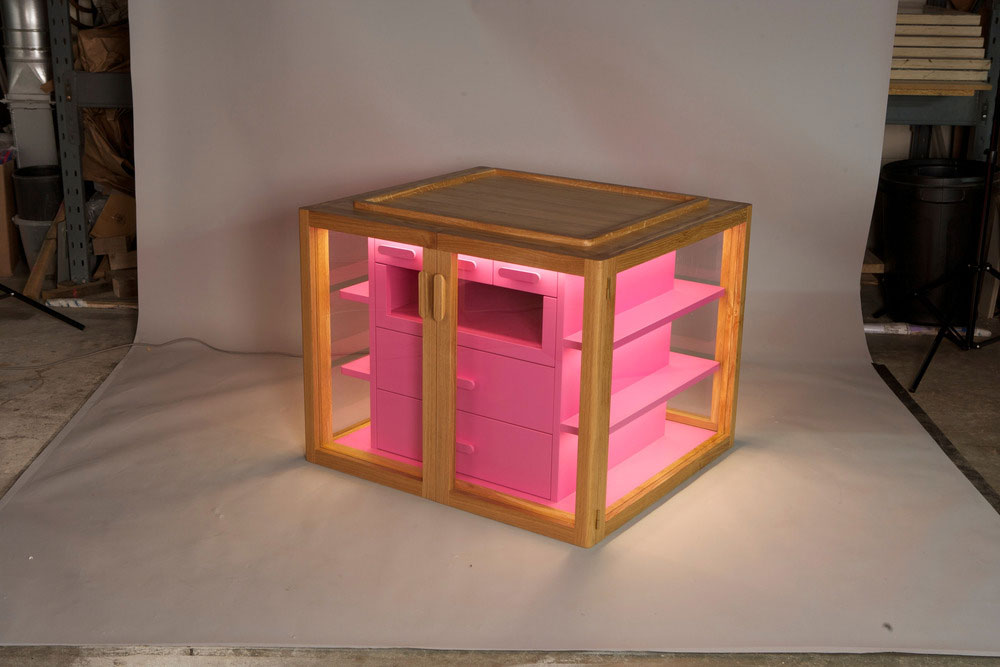 Upper modules stack on lower modules. Or put them on a pedestal base for real drama. They accommodate hanging clothes in three ways, by hanging, hanging with flexible shelving, and open hanging. Full modules are designed to hang your long garments, jump suits, ball gowns.
Ropero Wardrobe system elevates clothing storage to an art form with endless opportunities for personalized color, lighting, configurations, and even mirrors to reflect you.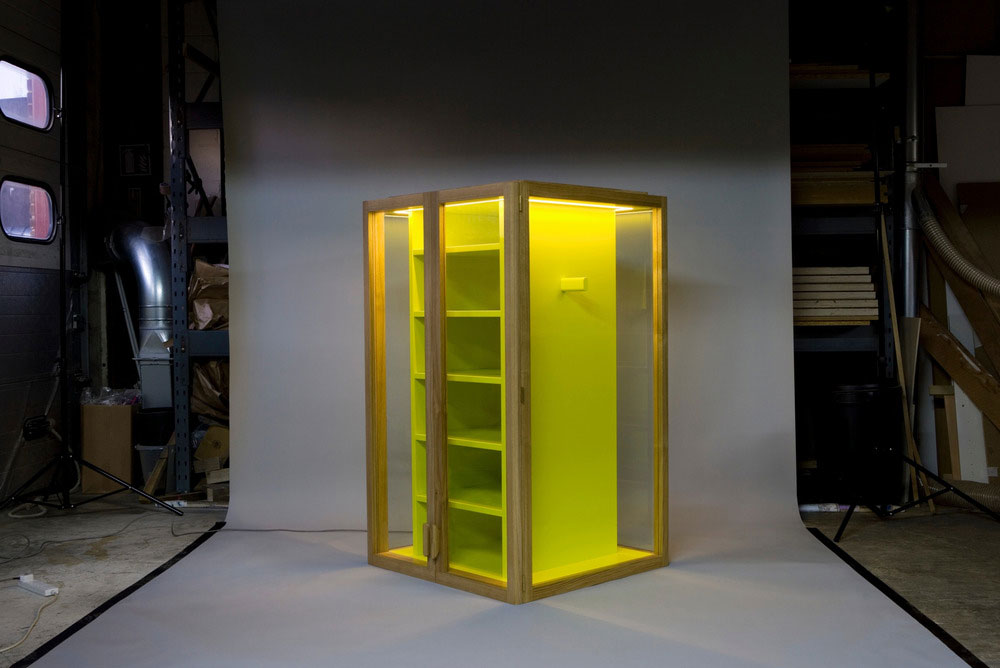 Design: Hierve
Photography: Nicola Tree