As offices around the globe transform to meet ever-changing business and employee demands, there are immense opportunities to meet those needs with style and flexibility. Designers Till Grosch and Björn Meier created the oh-so-charming Ophelis Docks modular furniture to accommodate those needs.
The designers view the modern office as a habitat as well as a place for work. Individual work cubes with large conference rooms can be enhanced with malleable systems that promote creativity and productivity. Ophelis Docks upholstered seating, tables, and lounges can be arranged as islands for spontaneous or scheduled collaboration or relaxation. Low slung deep cushioned seating with white painted tubular steel legs wears a mid-century design vibe. Partial back bolsters stay low and hip.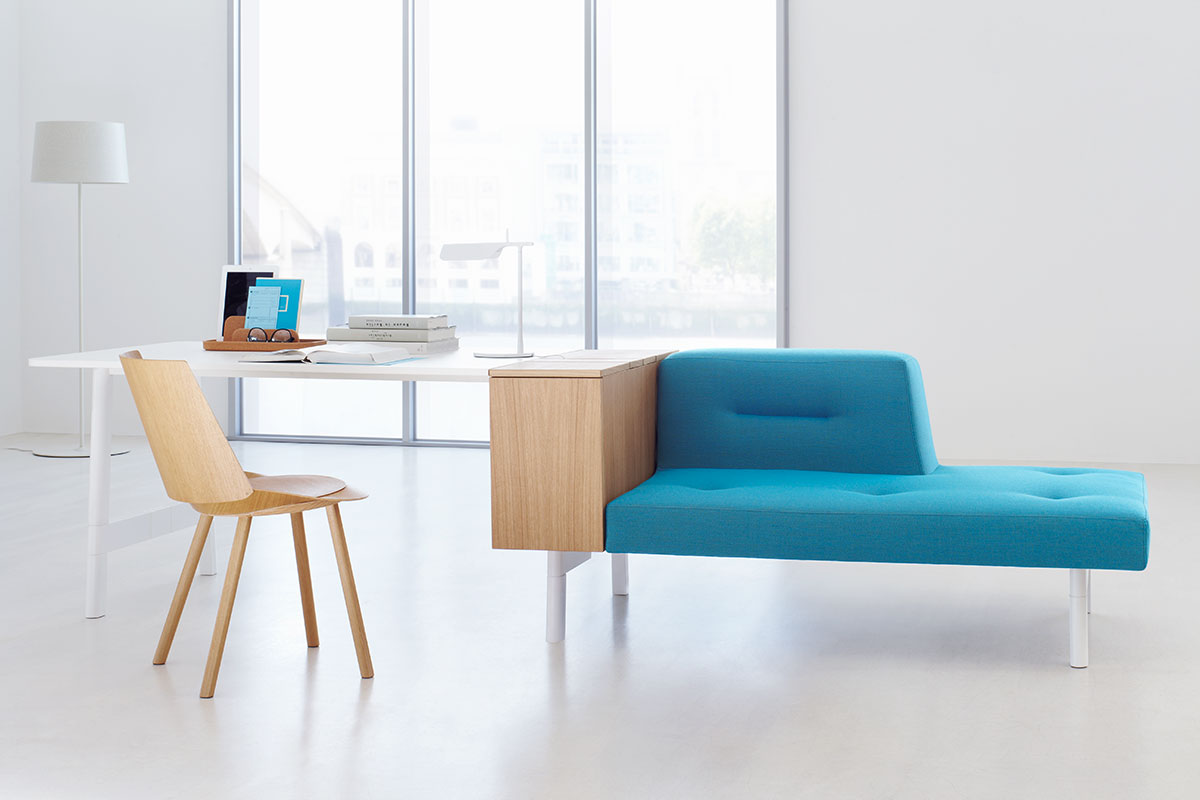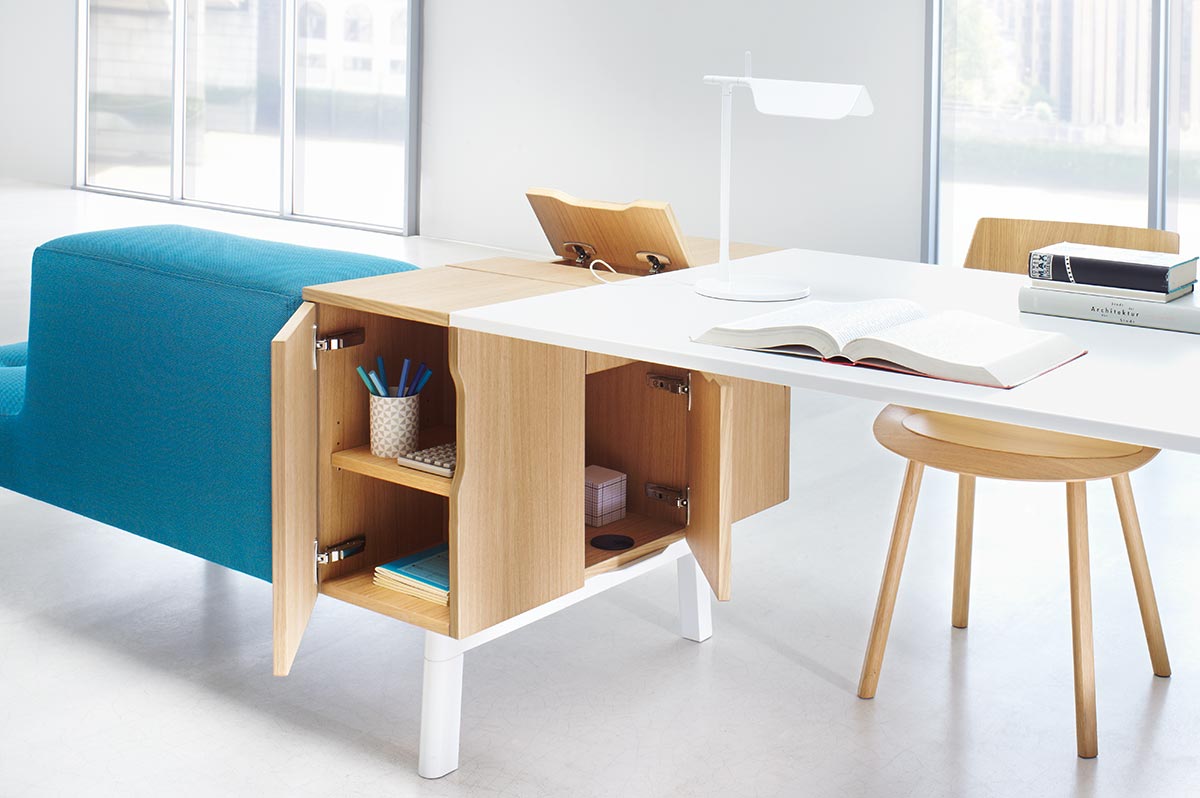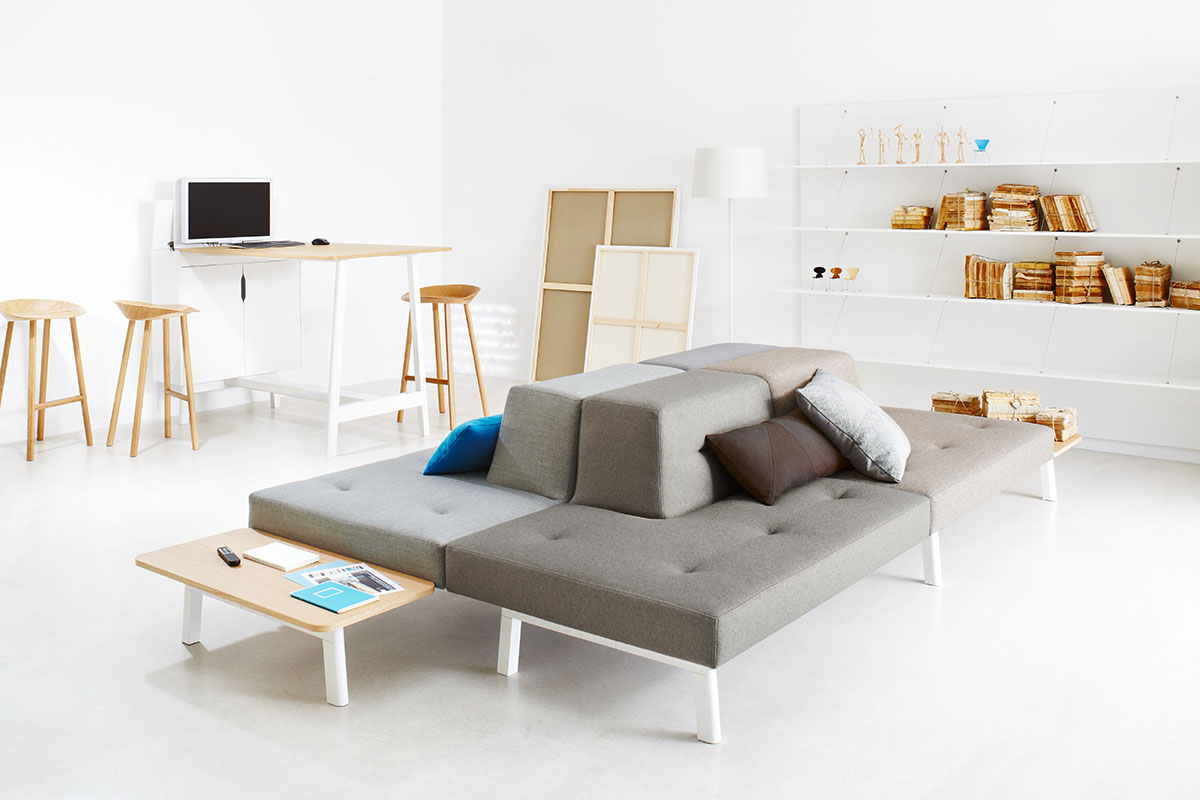 Group the seating modules together for a more formal gathering, any size group you'd like to accommodate. Place them side by side and facing each other for intimate communication. Add a side or central table between two units for beverages and your tablet or phone. I love the table-top storage unit for snacks, or better yet, plants. Vertical and open storage units pair efficiently with tables of varying heights for stand up desks or coffee meetings.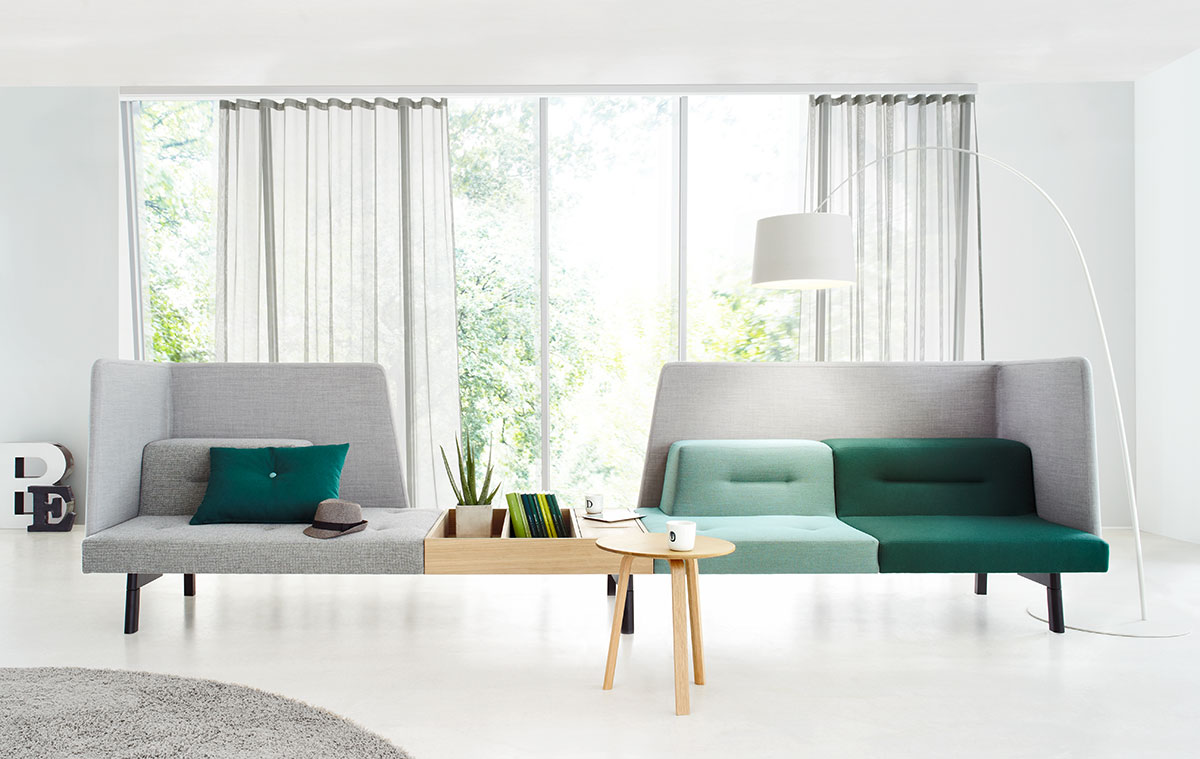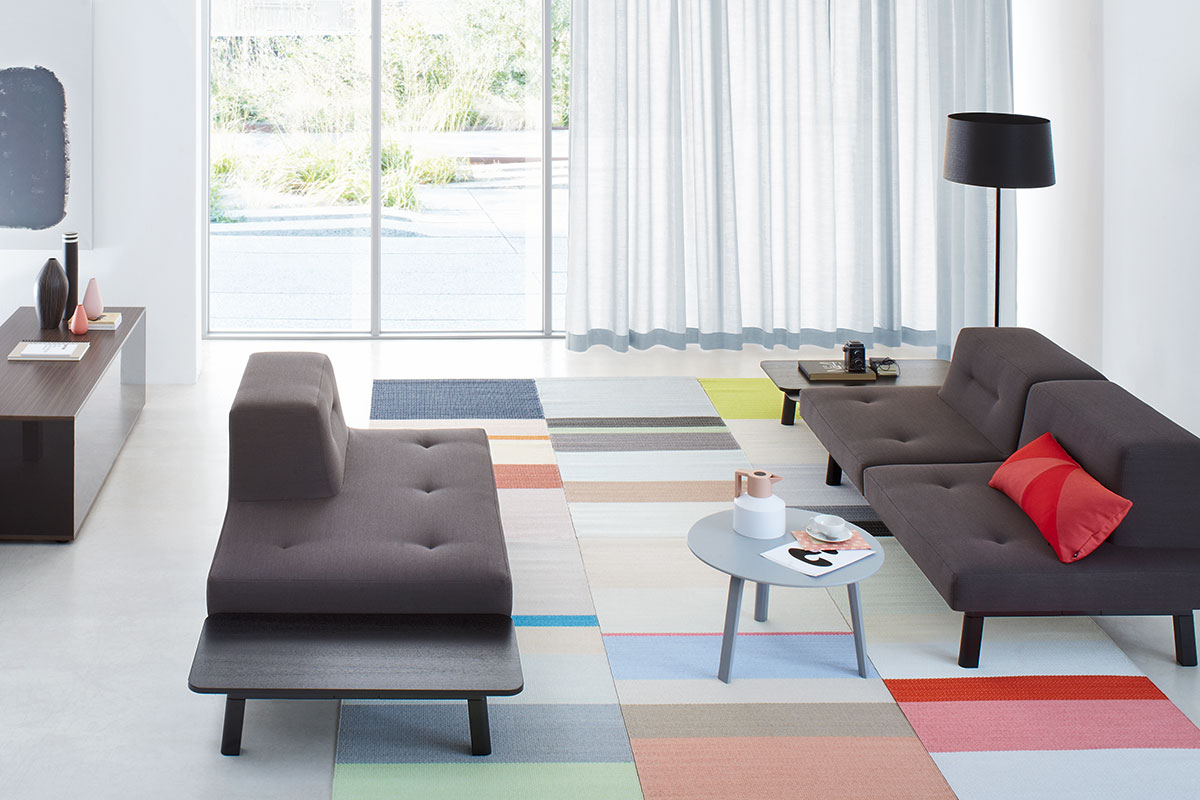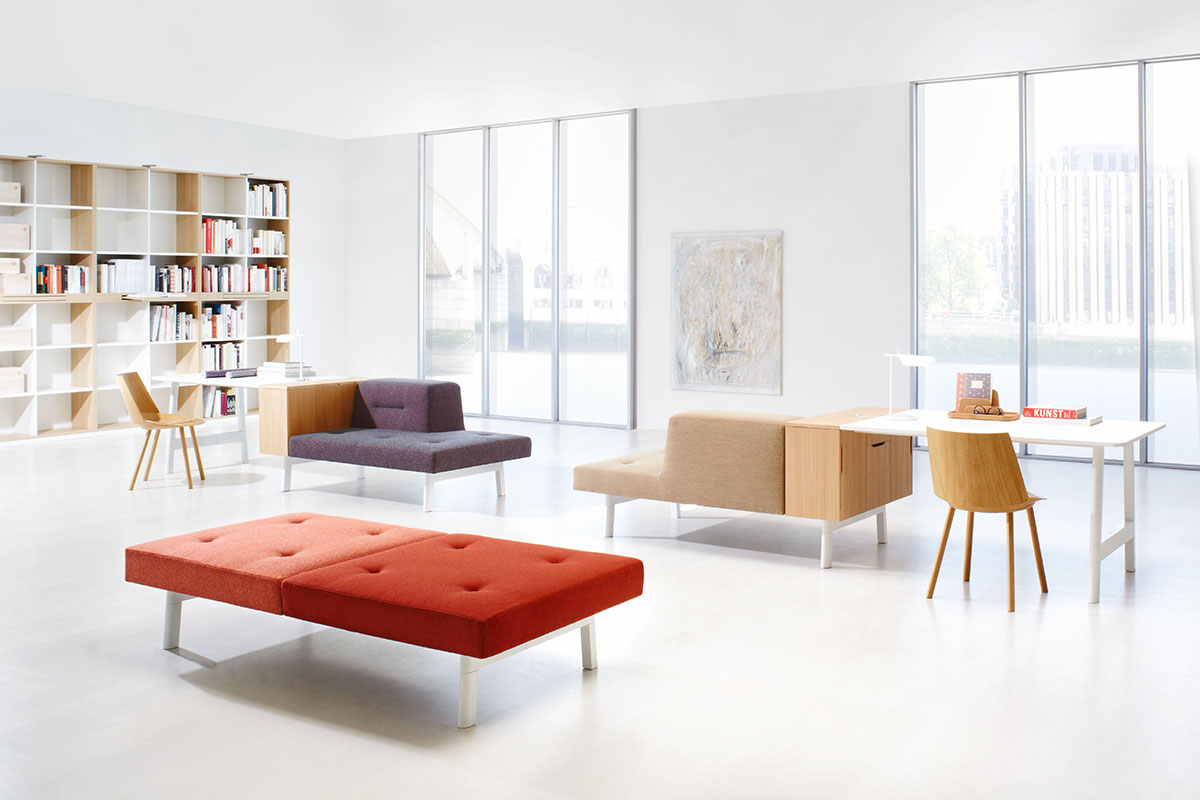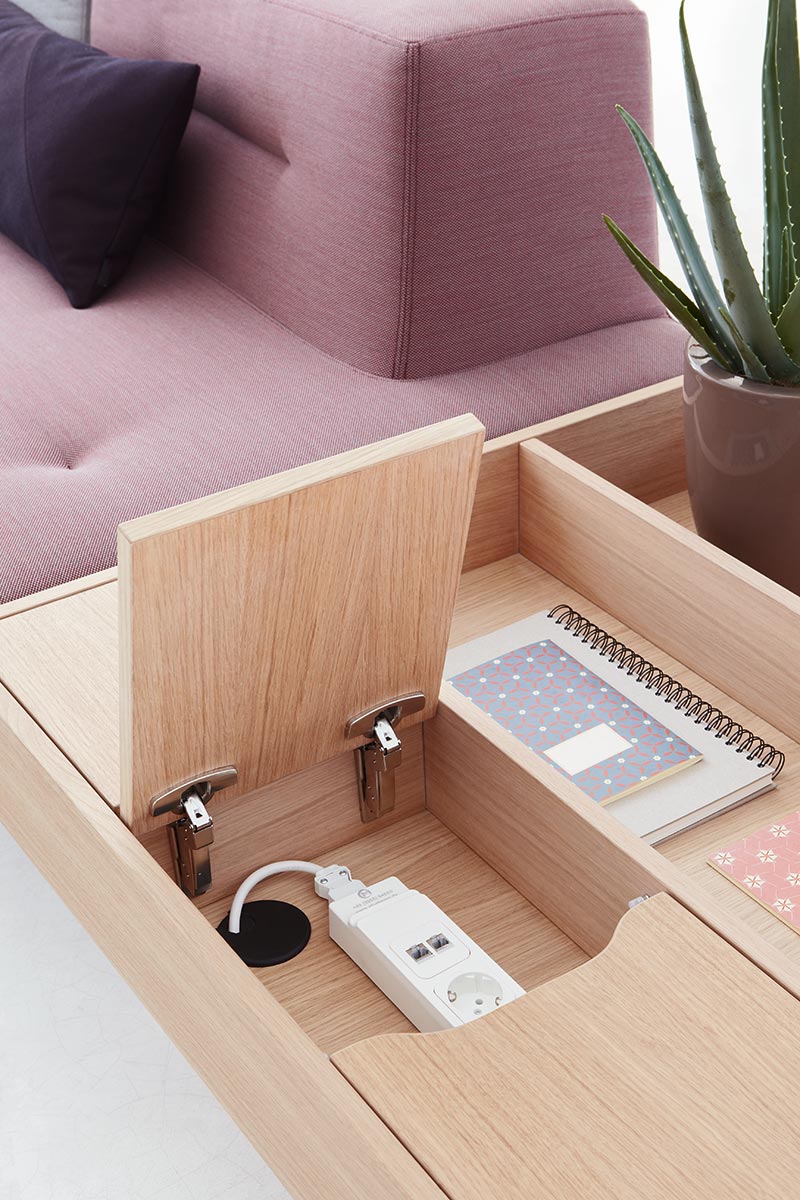 My favorite component is the upholstered shield that wraps the cushioned seating. Imagine making a private call there or doing focused research within your own comfy secluded cocoon. Create a mini-collaboration area with two double seat units, central tables, and wrapped for isolation. Color options allow you to make it inspiring or subdued. Add Ophelis Docks and say goodbye to the water cooler.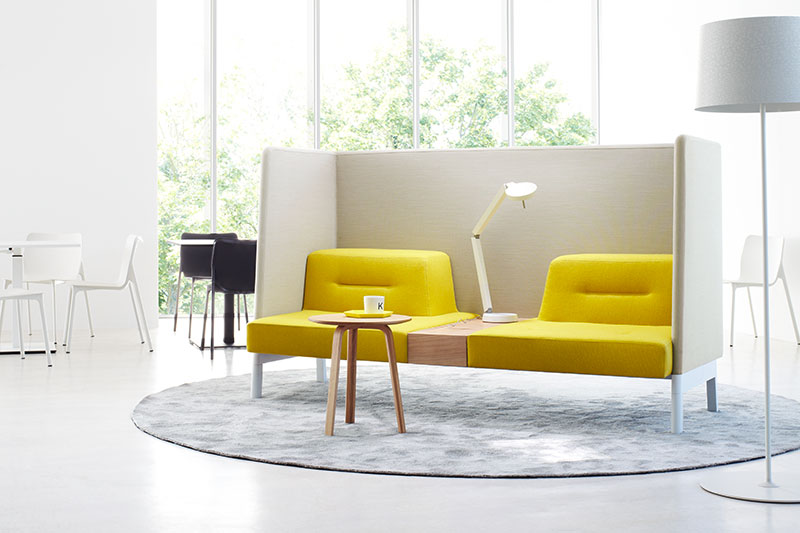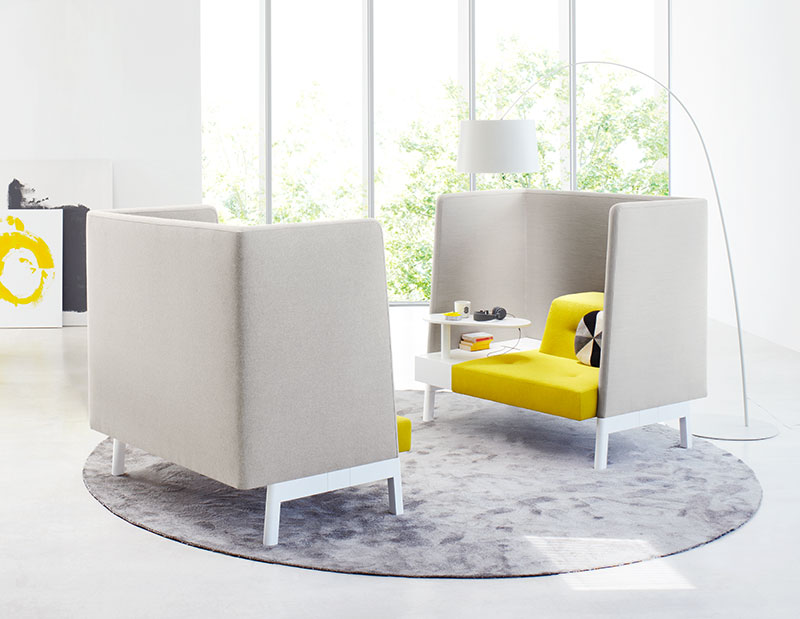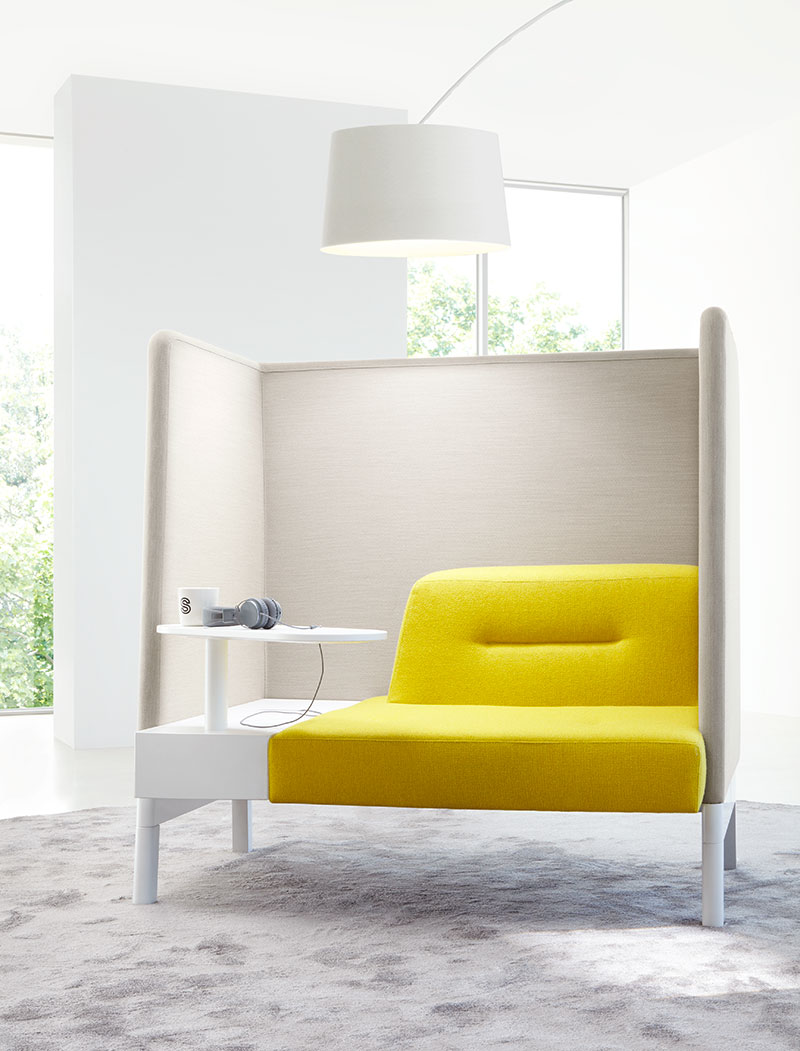 Design: Till Grosch and Björn Meier
Photography courtesy of Till Grosch and Björn Meier