The Orwell is a designer piece that is making waves in the furniture world. It's actually a hybrid between a sofa, a bed and even a hideaway 'cabin'. The concept behind the Orwell is to allow you to recapture lost intimacy. Sometimes, even in your own home, you don't feel like you have a quiet place of your own, and with the Orwell you can really shut yourself off from the rest of the world.
Even though the Orwell uses a lot of material, the overall look of the piece is light and contemporary. It has a minimalistic wooden frame and is available in grey, burgundy or a combination of the two.
If you pull down the curtains of the Orwell you can create a quiet and secluded space. Alvaro Goula and Pablo Figuera, the Spanish designers that created the Orwell, compare this space to that of a childhood hideaway 'cabin'- a secret place where one can withdraw to in order to relax.
With the curtains up, the Orwell can be used as a comfortable couch or bed. You can enjoy taking a nice long afternoon nap on it or just take pleasure in reading a book.
The name "Orwell" refers to George Orwell who wrote the famous book "1984". The name is fitting since the purpose of the Orwell is to help one regain a sense of privacy.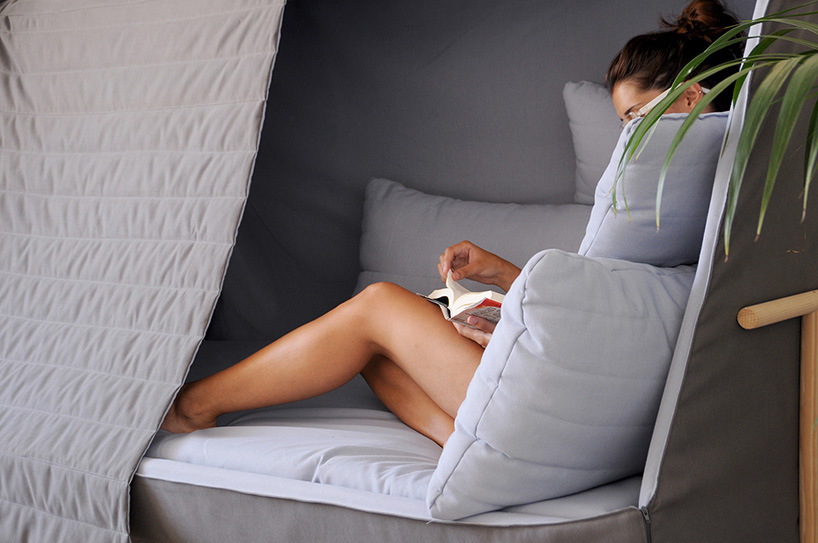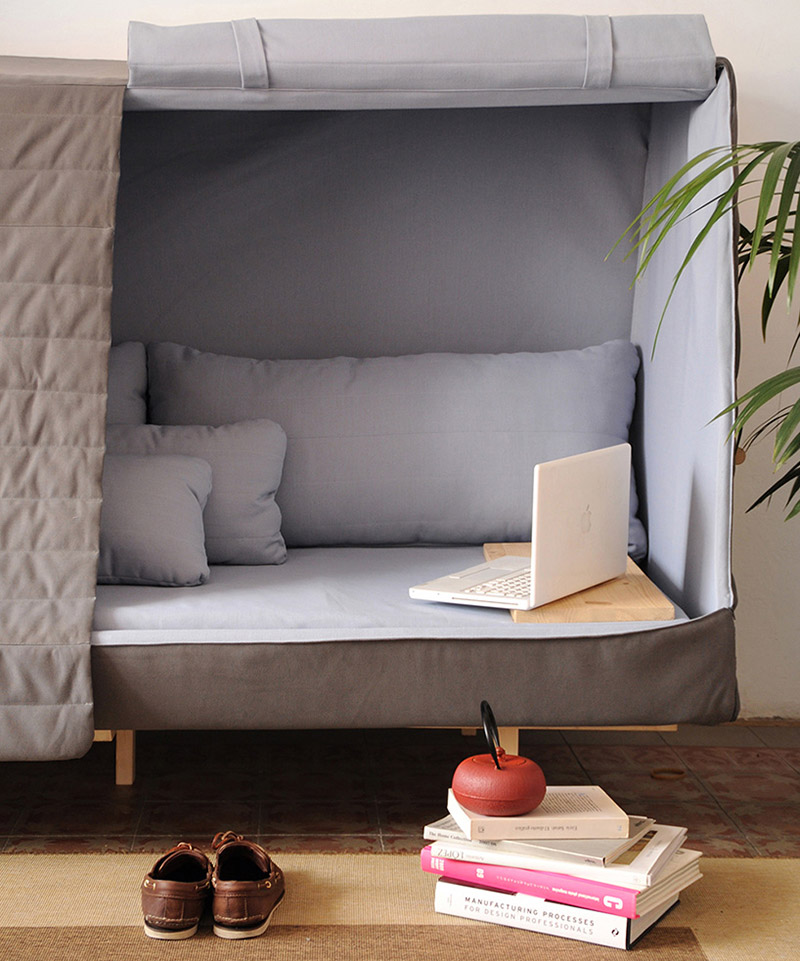 Design: Alvaro Goula and Pablo Figuera
Photography courtesy of Alvaro Goula and Pablo Figuera