It's time for a sleek and unencumbered dining table. And a chair that snuggles up to it is a surprising companion. The KEKKE Dining Series by Piet Boon is the remarkably successful couple.
The table is exquisitely engineered and pared down to bare necessities. A sandwich of layers forms the top that is supported on one central post and its outstretched tapered arms. A delicate balance is achieved by a lozenge shaped steel plate that rests on the floor.
Available in two squares and one rectangular size, the single support lets you gather friends and family around unencumbered by pesky table legs. The table top's gentle curves do the same in such an inviting manner. White or black steel frames and oak, walnut, or MDF tops easily enhance any decor.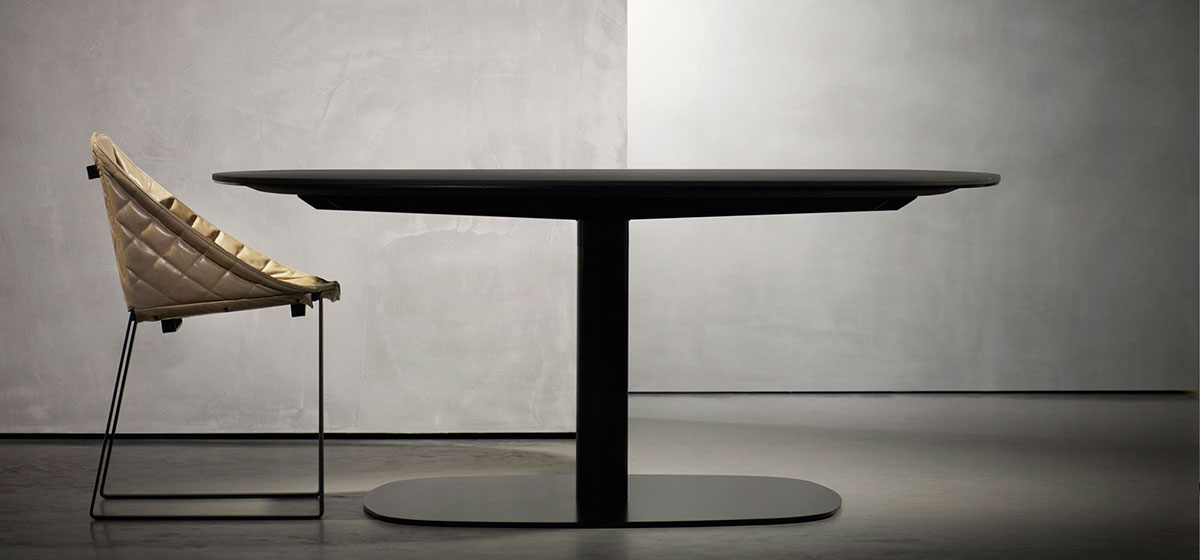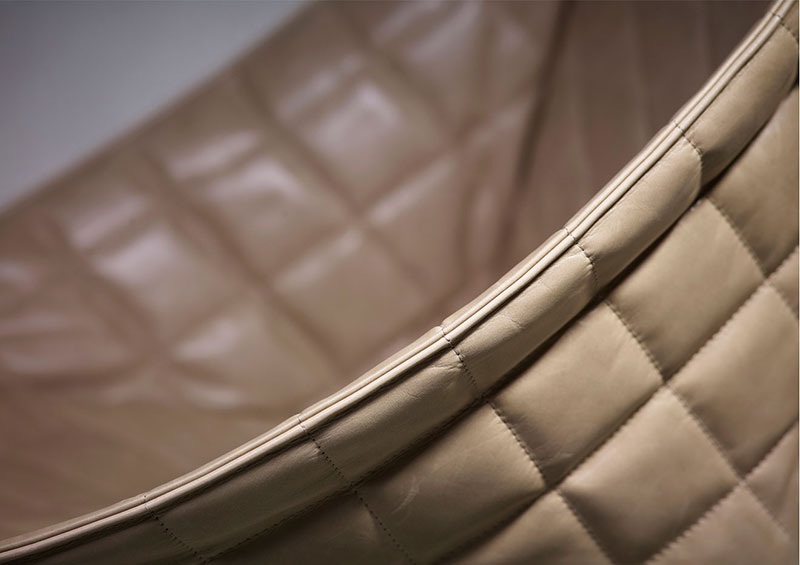 Now the chair is as cozy and welcoming as your grandmother's kitchen. But what style! Two thin steel ribbons are eased in to 90 degree angles at the seat front and slightly forward leaning at the seat back. These elegant legs disappear inside a quilted cocoon.
The seat's webbing is wrapped in felt and then leather with self-piping. It's as if your favorite down coat or blanket were gracefully draped over the barely there frame. The square quilting runs diagonally around the sides and back, with a curvaceous cut at the arms to let you cozy up to the table.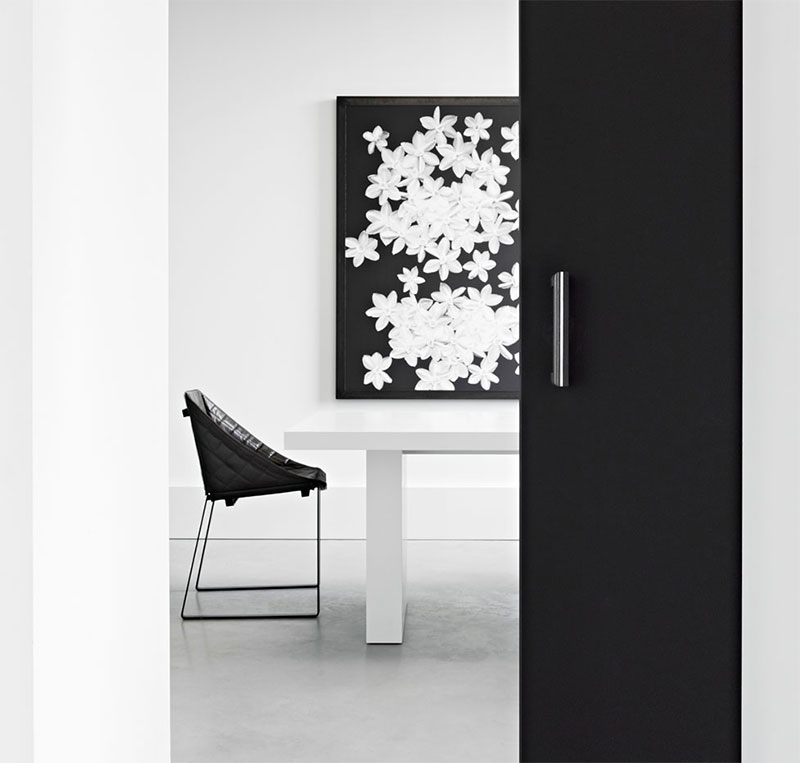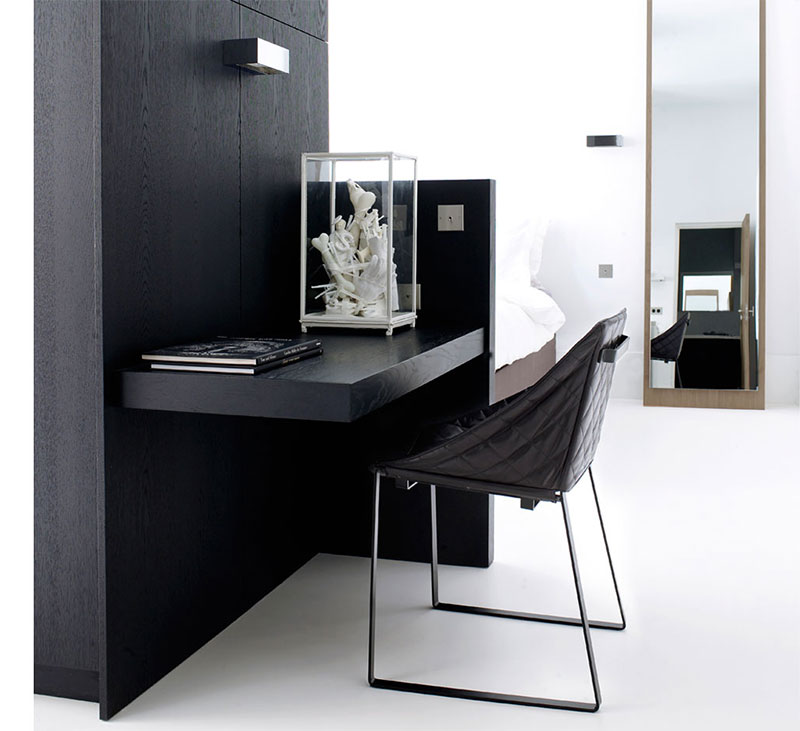 Design: Piet Boon
Photography courtesy of Piet Boon