What's not to love about this vibrant, colorful, innovative chair? The Halo Chair, designed by Michael Sodeau, has so many amazing attributes. First, it's playful. From the back, all that's revealed is a convex circle with three thin tubular legs. As you walk around, the concave seat invites you to relax, cradled by comfort, and supported by the stability of the legs that form a triangle. Two diagonal tube braces connect the concave side of the back to the seat. The curvaceous surfaces toy with light and add to the chair's dynamics.
Secondly, it's colorful and offered in a limited edition of 18 colors. Thirdly, the thin surfaces of the Halo Chair are extremely light in weight. And most importantly, its delicate yet strong mass is created by carbon fiber. In fact, it's the first colored carbon fiber chair. Hypetex, the chair's high-tech composite material, was developed through seven years of research by engineers from Formula One.
Simply stated, carbon fiber is very thin strands of carbon. Their strength, durability, stiffness, and lightness make them extremely useful in aerospace and civil engineering applications. In the Halo Chair, these qualities are given new life and an introduction in to our every day lives. It's a delightful marriage of art and science.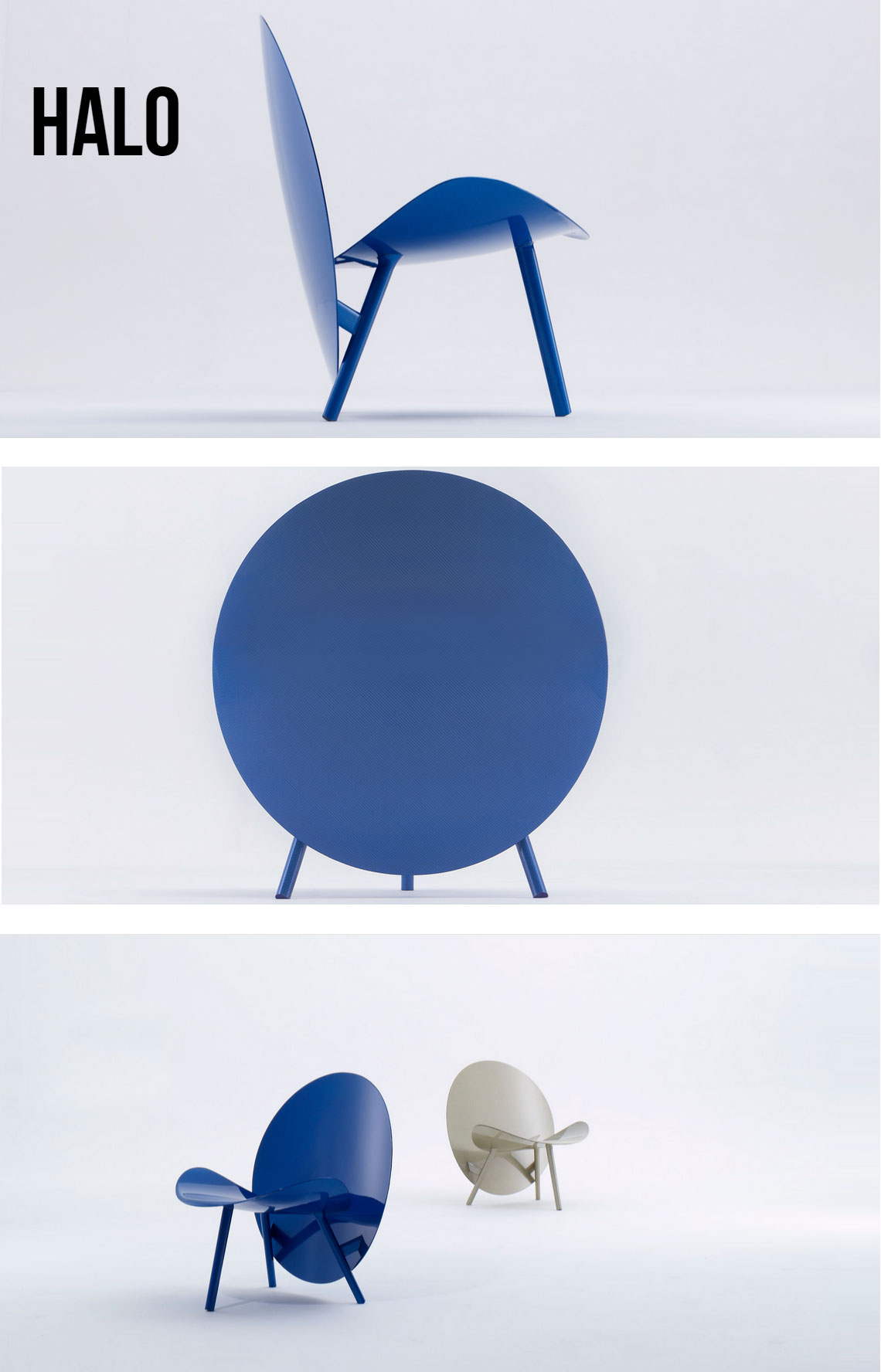 Design: Hypetex
Photography courtesy of Hypetex