The Good Mod (TGM) is no new kid on the block, having offered their multidisciplinary designs from their fabrication studio since 2002. They are a seasoned Portland, Oregon team of inventors who recently had the opportunity to collaborate with Aaron Taylor Harvey from Airbnb on a revolutionary line of custom furnishing for a new call center tailor-made for laptop-based work in 2014.
Joining forces with Aaron and his talented partner Rachael, this collaborative team of designers and fabricators formulated a plan to design furniture that could accommodate the mobile world of a laptop-based office. A room that allowed for free movement amidst an open-plan space, where seating was not set in stone.
And design they did. Coming together to create conference tables with integrated power outlets and Internet access, mobile chairs, and freestyle love seats, TGM delivered an unprecedented fresh spin on an antiquated office forum.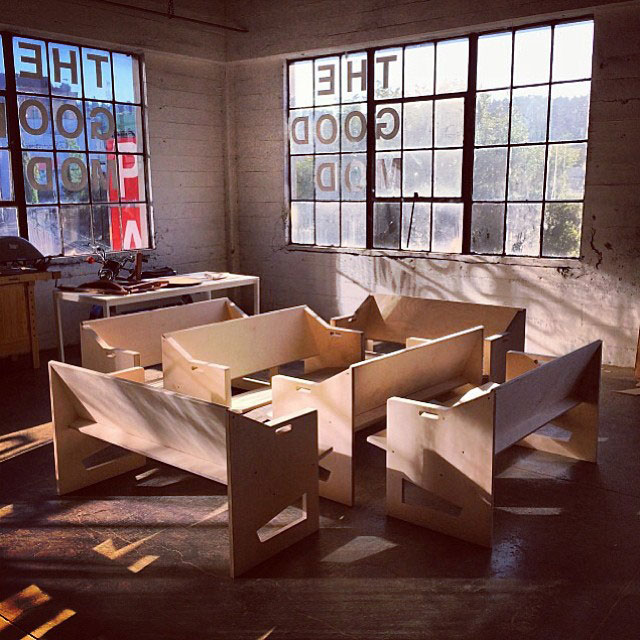 The fabricated boxy chairs were milled from Russian birch, offering a midcentury element with a lightweight feel. At only 50 pounds per chair, this office furniture is incredibly moveable without falling over as a footrest. In addition, the two-inch wide armrests offer comfortable arm placement for laptop users, and a removable cushion provide optimal comfort.
TGM was prepared to provide their initial order of only ten chairs, but after the project came together, Airbnb requested an additional 60 for their San Francisco headquarters; realizing the revolutionary design they had stumbled upon, and wishing to recreate it throughout both their offices with one visionary swoop.
The mobile mentality is all but status quo in our technology savvy society brimming with freelance office workers, so we can see this concept taking off in a big way, as offices become less of a cubical and more of a comfort zone for creative genius!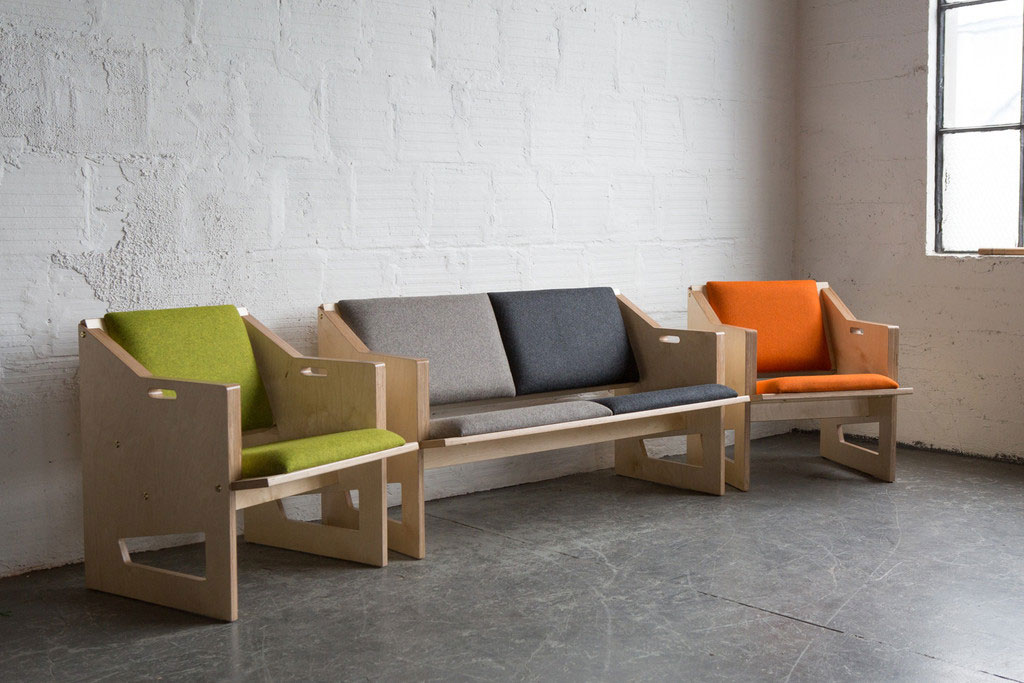 Design: The Good Mod
Photography courtesy of The Good Mod