If you love design that is versatile and colorful, then you are bound to fall head over heels for hierve's "Pie Chart System". Part of the H Collection 2015, the Pie
Chart is a truly refreshing table system that can be assembled using different geometrical shapes- a quarter circle, half circle, three-quarters circle and a full circle. Each unit comes in a "table" version and a "container" version and is available in 15 different colors, so the mix and match alternatives are endless…
The Pie Chart is the perfect height for a coffee-table or a side table. The container version provides you with storage space and has a lid that can be easily removed. Each unit is made from solid wood (with the exception of the curved sections of the containers which are made of plywood). The tables have an oil finish and come in a range of colorful stained wood including white, green, blue, yellow, pink, red, grey and black.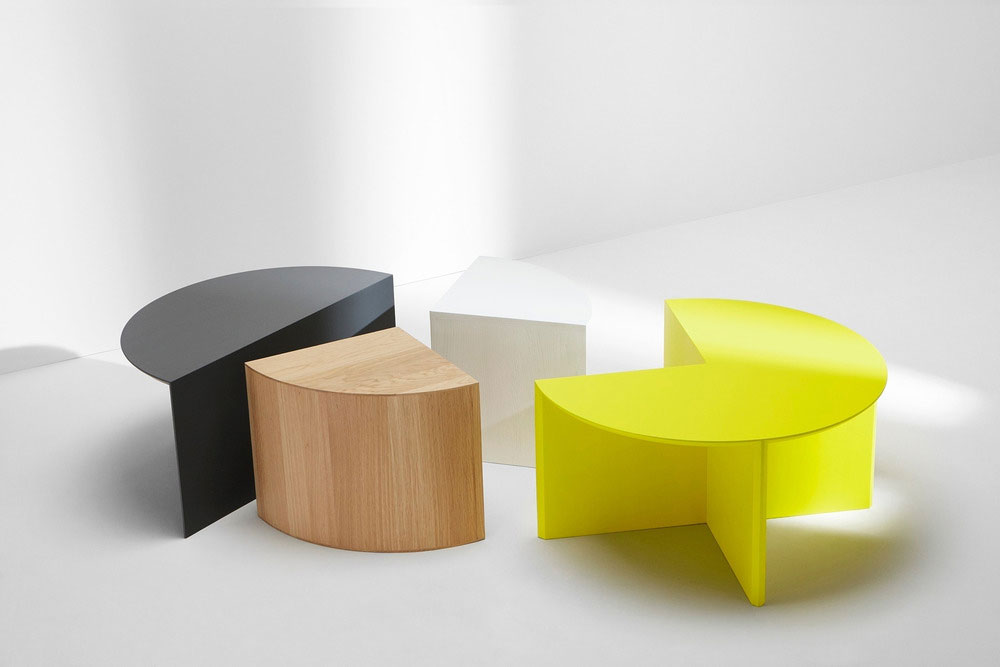 The size of the tables are:
Quarter circle: L: 40cm x D: 40cm x H: 40 cm;
Half circle L: 80cm x D: 40cm x H: 40 cm and
Three Quarters circle: L: 80cm x D: 80cm x H: 40 cm.
Design: hierve for H Furniture
Photography: Peter Guenzel