The Shell desk offers the perfect solution for those seeking a small contemporary desk which can accommodate modern technology plus a discreet space for storage. Designed by Wonhee Jeong Arndt and John Arndt of Netherlands-based Studio Gorm, the Shell Desk's hinged lid is based on a traditional Chinese door that keeps storage space hidden from view.
The Shell Desk has a nice sized surface to place a laptop and an internal storage with 6 dividers of differing sizes in which you can place your notebooks, writing utensils and the like. There is also a designated hole in the back of the desk for cables so your workspace will look nice and neat.
The designers wanted to create an environmentally responsible product and as such the entire piece is made from two types of materials which can be easily recycled- wood (Ash wood for legs and interior and Douglas Fir for the top surface) and thermoformed plastic. The components interlock and the entire piece is held together using 6 Allen screws. The desk is easily dismantled for moving and can also be flat packed. Its dimensions are 40″(40) x 24″(D) x 36″(H) and it weighs only 36lb.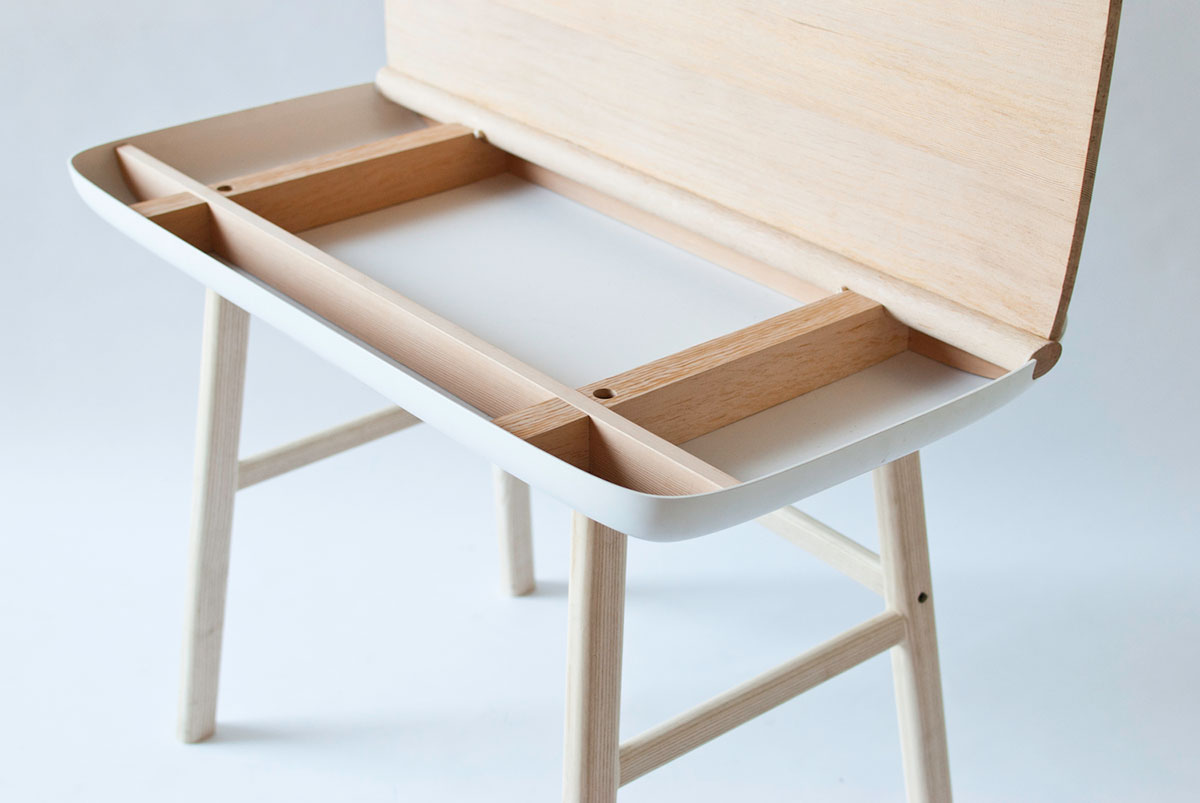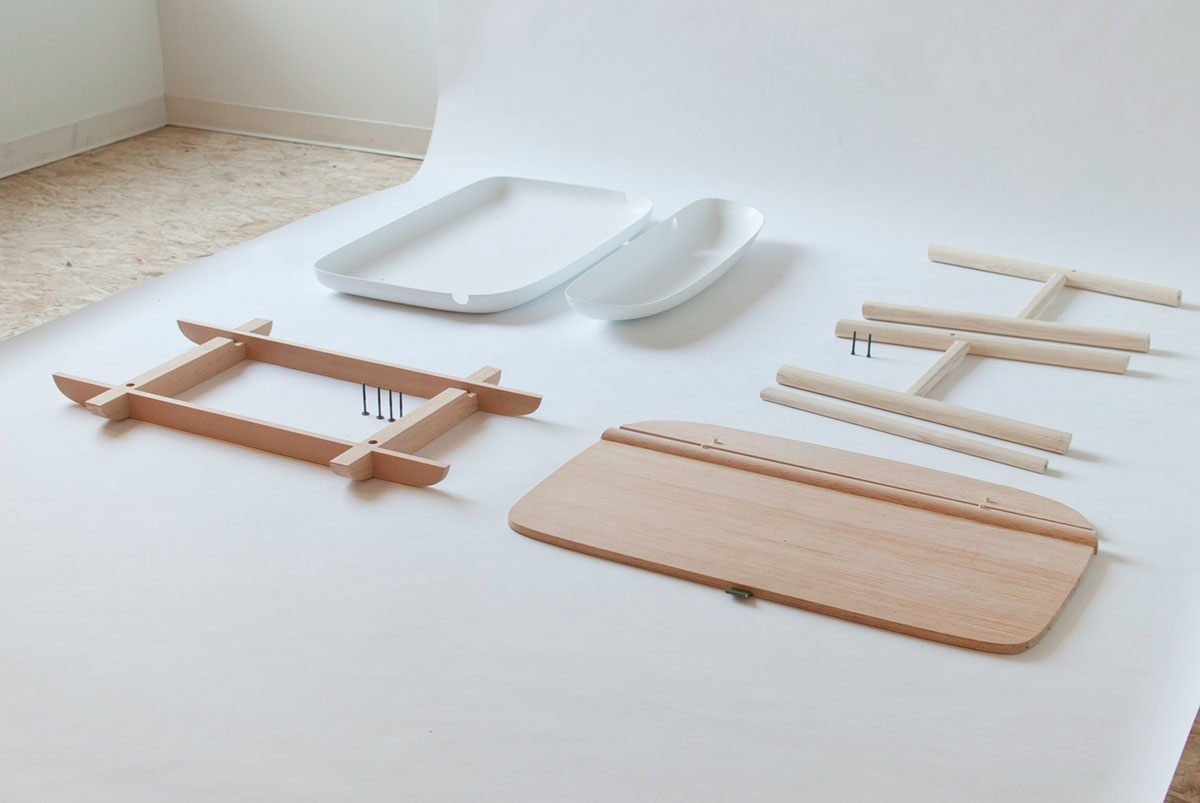 Design: Studio Gorm
Photography courtesy of Studio Gorm